20 posts in 5322 days
Location: PA
Website:
Hopeless Home Improvement Junkie. I sit at my desk all day long and swivel from phone to computer screen and back. Need the creative outlet that home improvement provides to avoid going insane:)
-- DONE is a "four letter word" at our house, we don't say it often.
Latest Blog Entries
None so far
---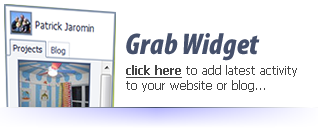 ---