4 posts in 4968 days
Location: Ridgecrest, Ca.
Website:
I'm a fellow Lumberjock that have been doing more home repair and refurbishing lately than woodworking. This is a great idea and I'm sure you will see more of me here than in luberjocks especially during the fall and spring months. That is when I do more work to the house.
-- It's not a fixer upper. It's a clean sheet of paper waiting for our imagination!
Latest Blog Entries
None so far
Latest Projects
None so far
---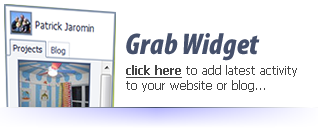 ---