2 posts in 4973 days
Location: Kutztown, PA
Website:
All of my home refurbishing has been in homes that I owned and started out as necessity. First house was a "Fixer Up'er". I enjoy doing this type so home improvement has become a way of life. There are projects going all the time. I do have a unique quirk in that almost every project is never 100% finished. There is always some small item that is unfinished.
-- Ron - Kutztown, PA
Latest Blog Entries
None so far
Latest Projects
None so far
---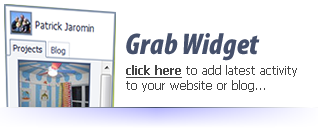 ---