19 posts in 5651 days
Location: East Northport, NY
Website:
I am retired from the FDNY and spend much of my time remodeling my home. Do to a back injury it takes me a lot longer to get things done but it's what keeps me going. I come from a family that has been in the trades for a lifetime. Such as carpenters, electricians, and plumbers. From working with them I learned various trades. I joined Lumberjocks a few months ago and love it. I haven't posted any projects there yet because most of my work will be done here. I'm so glad this site was started. Don't get me wrong I love to make things but don't get much time with the repairs. Thanks to Lumberjocks I will have some small projects in the future. It also helps to have a digital camera. I'll have to have my son show me so I can get pictures up. I started in Jr. high school taking shop classes and have loved this work since. I work out of a one car unheated garage that is do for a makeover. I'll add that to my wish list. I enjoy giving and getting advise with others.
-- Bob K. East Northport, NY
Latest Blog Entries
None so far
---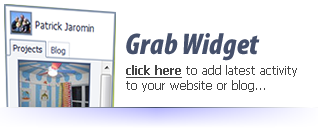 ---