5 posts in 242 days
Location: Sydney
Website:
Some people never find their calling in life, but for Cameron Robertson, he knew that he was meant to work in storage. Somehow things kept popping up to tell him that he was meant to be an owner of a business, but he just never knew what to make of it and perhaps the right opportunity just hadn't presented itself until now.
Cameron tinkered around with a number of different things in his youth - perhaps he was really just trying to find the right thing to occupy his time. He always knew he wanted to be in a business or something that he could call his own. Much like a proud dad, he would watch his baby grow, help it through all the initial struggles and watch it blossom into an independent and prospering company whose brand name people would recognize all throughout Australia.
Starting with a landscaping business, Cameron tried his hand at developing his entrepreneurship skills but because he was a newbie at start-ups, he found that he was still lacking that guidance in order to really let the business take off. Coming across a rare opportunity with SuperCheap Storage Northern Beaches, he was smitten with the idea to be a franchisee instead. But now a little more weary of the struggles that comes with owning your own business, Cameron decided to take things slowly and learn things from the bottom up.
Fast forward to today, Cameron now has a wealth of knowledge that he uses to constantly build and strengthen his Supercheap Storage franchise in Dee Why, New South Wales - he uses what he learns everyday in the outlets to re-implement and improve what goes on in his own outlet. And this mix of learning and application has truly shown him that he has found what he's meant to do.
Being a part of a robust support system of franchisees has helped Cameron to understand the semantics of being a business owner and at the same time, because of his commitment to being part of the working team, he also has on-the-ground knowledge of how to handle all the nitty-gritty problems of everyday operations.
Simple things like the best way to hoist the mobile storage units to maximise the ventilation properties of the Plywood housing and how to pack items into the mobile storage units were best learnt on the ground and Cameron was really able to see how to best manage all these seemingly trivial processes by being there first hand to plan and rectify related problems.
In essence, the business makes use of mobile storage units to help customers save lots of time and money when it comes to long and short term storage of items. Being able to bring the storage unit all the way to the customers' front step has been pivotal in creating a business advantage for SuperCheap Storage and also why Cameron has felt such an affinity for the business.
Being able to help people as well as groom himself into becoming a better manager, Cameron knows that he's really found his calling with SuperCheap Storage.
-- Cameron Robertson, http://supercheapselfstorage.com.au/facilities/sydney/northern-beaches/
Latest Blog Entries
None so far
Latest Projects
None so far
---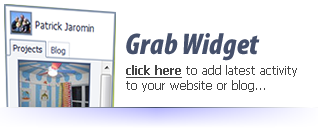 ---