5 posts in 499 days
Location: Sydney
Website: https://www.supereasystorage.com.au/locations/nort
Starting out as a business owner is never easy, and boy does Cameron Robertson know it. He's struggled through some wrong choices and a number of different jobs in different industries before finally finding the one role which he knows he will never leave.
Before discovering the Super Easy Self Storage Solution Franchisee opportunity, Cameron tried his hand out in the hospitality industry. Being a part of the beach tourism scene was an exciting job for the fresh graduate but after a year in the business, he felt that he really needed to do something that was a bit more serious and would work towards building himself a future.
After running through a bank and trying his hand at a landscaping business, Cameron found that he needed a business structure which provided him guidance as well as gave him the freedom to implement what he learnt and that's where he learnt about being a franchisee for Super Easy Self Storage!
Cameron was determined to make this career work and he resigned himself to work from the bottom, starting within the outlets themselves and learning about the inner workings of the business, saving money all the while. In no time, Cameron had spent 4 years in the business and because he was still enthusiastic about the business, he knew he had finally found the job he had been looking for.
2 years in as a manager, Cameron knows that he made the right decision and continues to strive hard to flourish his outlet at Dee Why, New South Wales. There are lots of things happening at the outlet every day that needs his attention - from the shipment of the mobile storage pods out to customers for packing and loading to the new customers who want to know all about this fantastic storage business that gives them fantastic storage service at a super cheap price!
-- Cameron Robertson, manager at: https://www.supereasystorage.com.au/locations/northern-beaches/
Latest Blog Entries
None so far
Latest Projects
None so far
---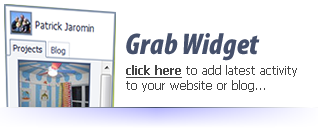 ---