35 posts in 5516 days
Location: Owen County, Ind
Website:
Here we go again. Saw a few people locally, so, figured I better sign up, too.
23 acre homestead. Millright by trade. Lots of cats.
We do work for rich people 'cause poor people can't afford us.
I'm not putting down poor people. It's just the work we do and who we do it for.
Besides, in this economy, the rich people always have money.
We do custom millwork, casework, wall panel systems, coffered ceilings, and possibly engineered flooring depending on how the neighbors business plans pans out. We used to install, but, are switching to product only. Too much trouble with unions in Chicago convinced the boss. We also kinda got tired of the trips and stays away from home.
This site is abit dangerous. Things are done differently in every locale. I hope others see fit to understand that an opinion offered is just one particular possibility and doesn't mean another person is wrong....unless you're talking about sticking hair pins in light sockets and things.
-- arborial reconfiguration specialist
Latest Blog Entries
None so far
---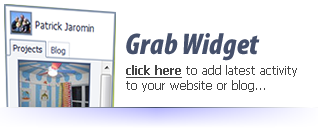 ---