13 posts in 1646 days
Location: Brisbane
Website: https://supercheapselfstorage.com.au/facilities/br
Super Easy Storage is a well-established self storage company in Australia and now expanding into the Brisbane North area with their fleet of mobile storage modules. The revolutionary method of carrying out self storage in a more convenient and accessible manner has been taken the industry by storm and they are glad to be bringing their services closer to you!
With Super Easy Storage, you can expect an impeccable team of removalists to assist you in moving all of your items from your home or office right to the storage warehouses as part of their services. That means that you won't have to worry about any additional fees or charges for double-handling or transportation! We take care of everything!
And right from your doorstep too! Our mobile storage modules are easily loaded up unto our trucks so that you can just put your feet up at home and wait for us to show up at your chosen time slot on moving day! We operate in the early morning from 7:00AM to 8:00AM, mid morning 8:00AM to 12NN and in the afternoon from 1:00PM to 4:00PM for your convenience.
Not only are we available for delivery and pick up of your items with our mobile storage modules, our warehouses are open to you during working hours from Mondays to Friday and halfdays on Saturdays too with no charge! All you need to do is contact the Brisbane North managing Director - Christopher James.
Our new franchise owner at the Brisbane North facility is a young father of 1 and engaged to be married. At the same time, he takes great enjoyment in golf when he is not at in the office and when he has a little more time off from work, he goes obstacle racing too!
Chris is very interested in the entrepreneurial aspect of the Super Easy Storage franchise and is eager to succeed in this new venture. He reads motivational books like Rich Dad, Poor Dad as well as follows a lot of the endeavours of his heroes - Warren Buffet and Richard Branson to prepare himself and is dedicated to present the Super Easy Storage mantra to all of its customers in the region, providing a cost effective storage solution for them in the market.
-- Christopger James, manager at: https://supercheapselfstorage.com.au/facilities/brisbane/
Latest Blog Entries
None so far
Latest Projects
None so far
---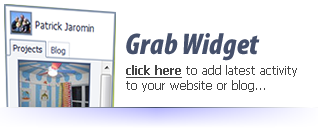 ---