Finally got to doing more with the front door this weekend and got the storm door installed. It's a really nice Pella 8500 Roll Screen in Cranberry with Oil Rubbed Bronze hardware.
The day before the install I patched the rotted sections of the door jamb, which I'd dug out much earlier to solid wood.. I used the fiberglass resin + sawdust method, followed by autobody filler. It worked GREAT and is as solid as a patch that ever was. Plus I never have to worry about it rotting out or breaking down.
Sadly, the paint (second try) I had Lowes match to the door is badly off as seen with the door up. I'm going to take a cut piece of the door frame to them and try AGAIN to get the paint match right. That, or I'll go to Sherwin Williams.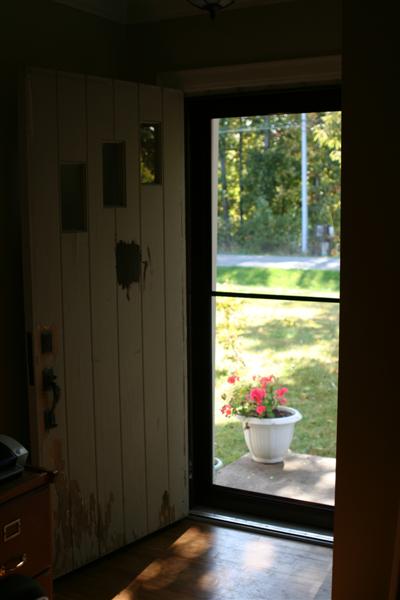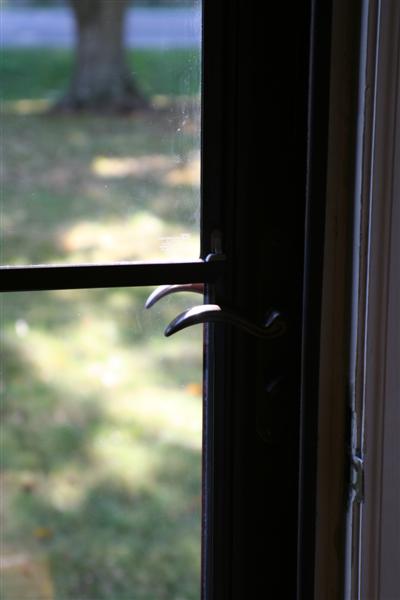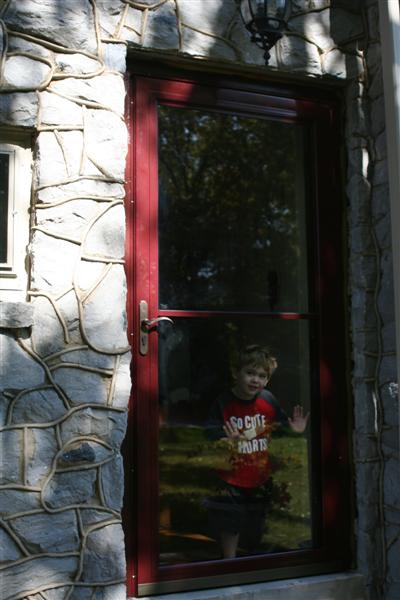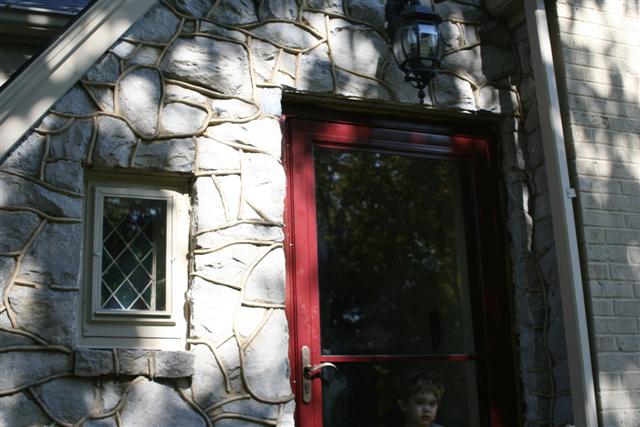 The only thing left is to install the PVC brick molding around the door which I've got sitting to the side.
I'll be pulling the front door and stripping it down this weekend. I'm torn however as to what finish to use.. I'll be using a cranberry paint to match the storm door on the outside, but I'd love to do a stained polly finish on the inside.
Any advice on finishing?
-- Planting Daylilies in Kentucky, zone 6b
---
---