7 posts in 5156 days
Location: Palm Harbor Florida
Website: www.KevinsCustomWoodworking.com
I have been doing woodworking since I was 13 years old. My School in North Carolina, Knew that most of its students would not get pass the ninth grade (that's higher education for most hillbilly's). So they started us in woodshop and home economics (cooking and sewing--guess they wanted us to eat and be covered). Will I caught the wood bug. By my Jr. year I was spending half the day in woodshop and the other half skipping English.
I am more the just a woodworker, thought that's my true passion. I also do remolding and floor work, all but carpet. I build custom Cabinets, Vanities, built-in's and the occasional piece of furniture.
I have done complete rehabs to just a bathroom floor.
I was a Certified Master Automotive L1 Tech till 1997 when health issues came up. Then I moved on to the repair and maintenance world. Working for schools and churches in the local area. I now currently work full time for the big Orange box doing inventory, as well as helping those struggling for advice on the home repairs and remodels. I am also working full time in the remodeling and doing my custom woodworking shop. (I know, but putting the #2 son thru UCF, not cheap with #1 and #3 Jr. at home.
My dream is to own a large piece of real-estate in Montana, with the shop located half way down to the dock house where I would keep my Bass boat(that's another web site though).
I am willing to share advice and give direction.
-- Kevin S. Leadbeater Sr., Palm Harbor, Fl. www.kevinscustomwoodworking.com
Latest Blog Entries
None so far
---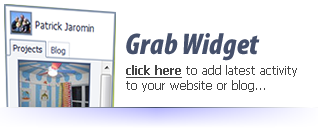 ---