15 posts in 5185 days
Location: Bartlesville, Oklahoma
Website:
I'm a retired computer programmer from a major oil company that has always enjoyed woodworking. I presently volunteer at our local Habitat for Humanity chapter, 2 days / week (sometimes more). There I've gotten involved with plans & permits, pre & post construction grading, footings, slab preparation, framing, etc., etc.. Our chapter does about 2.5 houses / year, and we do everything except licensed trades (plumbing, electrical); we also contract the concrete slab finishing, the mud and taping (not the sheetrock), and purchase cabinets. I've got very comfortable with the overall construction process over the 3+ years since I've retired.
-- Craig -- Bartlesville, Oklahoma
Latest Blog Entries
None so far
---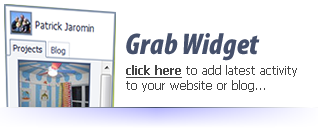 ---