35 posts in 5655 days
Location: Metro Detroit
Website:
I grew up in dust...sawdust, plaster dust, drywall dust, you name it. I "apprenticed" under my father in home renovation, spending evenings and weekends gutting our houses and rebuilding them. I'm by no means a professional, but I've done plumbing, electrical, drywall, rough and finish work.
I look forward to sharing my experiences and projects with the other HR's here, and learning some great tips for future projects!
-- Proud to be an addicted LJ, GT and HR!
Latest Blog Entries
None so far
Latest Projects
None so far
---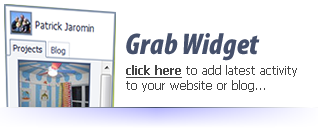 ---