18 posts in 5187 days
Location: NE Ohio
Website:
Like Most, I became interested in woodworking in high school shop and then fell out of it for a time because lack of space, time and other interests(as you can see from my profile pic). When my wife and I bought our current home in 2000, the tools started to accumulate and the projects began. I've been fortunate to know a few contractors and two woodworkers w/50 combined yrs. of experience that had the time and patience to let me shadow them and learn.
-- That tape was just here!
Latest Blog Entries
None so far
---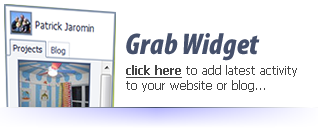 ---