ive gotten some emails asking where ive been . thanks to those concerned . fact is ive been in rehab for about 60 days and finally broke free of the l j and h r habit and have been spending the time in the shop . lol
im currently working on an entertainment center . i hired a new carpenter but im not convinced its going to work out !!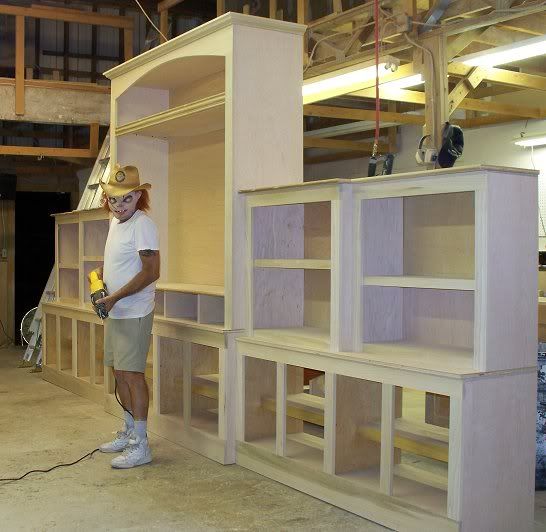 somethings telling me to wait till he gets the blade out of the sawsall before i tell him hes fired !! lol
keep the chips flying and have fun !
---
---