33 posts in 3782 days
Location: Thunder Bay, Canada
Website:
Bought my house 2 1/2y ago; it is my first house after years of going to university and living in various cheap apartments. Knew right from the start that I'd have some work to do on the house; nearly all the electrical was ungrounded aluminum, the attic had virtually no insulation and the basement was, well, a pit. Thought that I'd just be in this house a couple of years and then move on, so I didn't want to put much money into the house....well plans changed and my girlfriend moved in, and looks like we'll be here more than just a couple of years. So, floor by floor I'm slowly renovating the house, as my time and budget allows...
Latest Blog Entries
None so far
---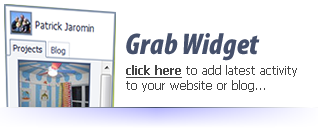 ---