5 posts in 5666 days
Location: Salt Lake City, Utah
Website:
I have been doing woodworking for some 39 years now. Started out in a cabinet shop / lumber yard right out of high school. Changed careers after about 4 years and am now back into woodworking full time. I have always loved woodworking, creating something out of a straight piece of wood. I do custom woodworking as well as craft Mission, Arts and Crafts Clocks, frames, book racks and other items.
I also enjoy working on our home adding update and doing remodeling when needed.
This picture, as you can tell, is in my younger day's!!! Some have named the picture "Desperado" But even back then I enjoyed helping my Dad with what ever woodworking or building he was doing..
-- Max "Desperado" Salt Lake City, Ut.
Latest Blog Entries
None so far
Latest Projects
None so far
---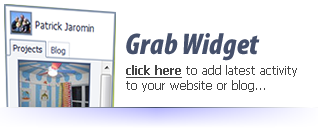 ---