9 posts in 4570 days
Location: Colorado / Texas
Website:
My name is Michael. I'am a semi-retired general contractor and also a journeyman carpenter of 42 years with training in all aspects of building.concrete,surveying,architechtual drawing,engineering and design.My specialty was teaching and building very high quality framing crews when production rates were at (2) houses a day.I personally enjoy working with my tools and now and then my wife Terri Lynne and I will design and build small projects for some-one. I find myself very enthuised to complete my carpentry trade with what I always wanted to do since high school and that was to carve human form which to me is very challenging.Terri Lynne also creates the most beautiful intarsia art. I once asked her if she would help me with a 80'x160' metal horse riding arena.She replied so what are you waiting for.You just got to love someone like that.
-- Michael
Latest Blog Entries
None so far
---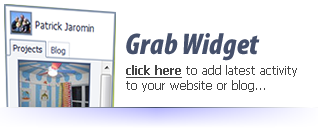 ---