Today is the day we will be moving two buildings (I hope) from our old house to the new house, on the same property.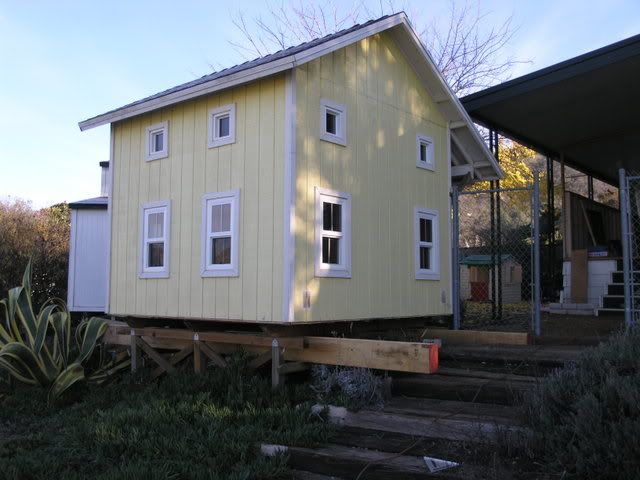 This is the playhouse; 10' by 10'. It needs to be moved to the back of the new house. This is the heaviest of the two buildings.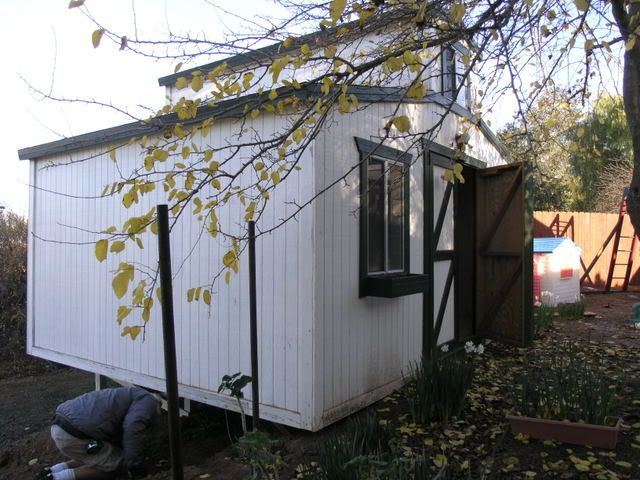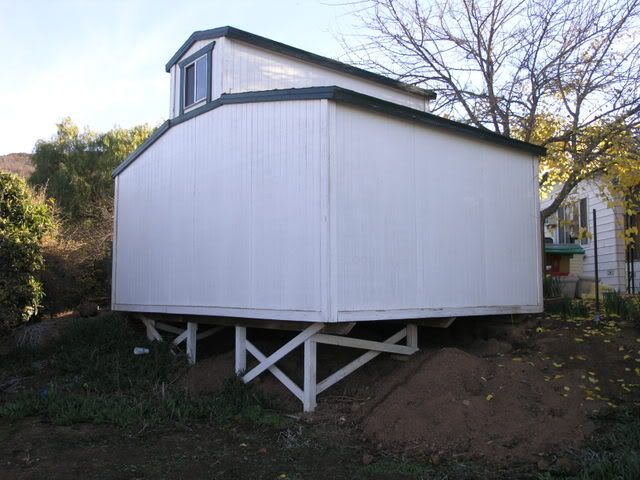 This is the other building. It is our library barn. I build this about 7-8 years ago on skids on wood foundation. This building is 12' x 16'. This one will go to the front of the new house.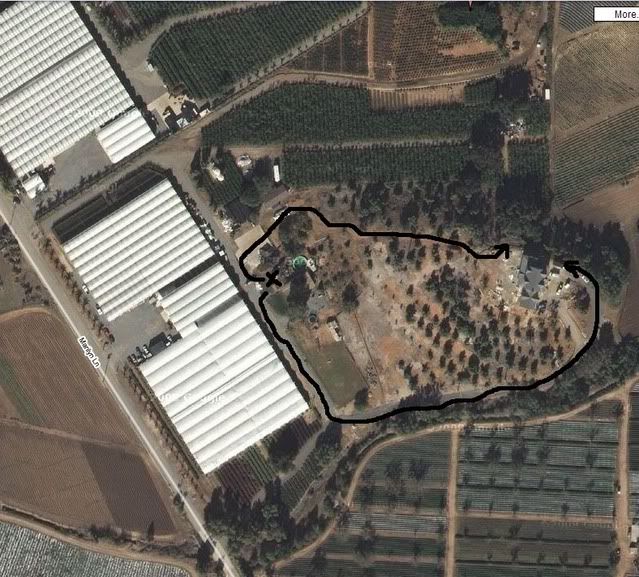 This is a copy of googlemap.com; it shows our property and the route the barns need to take to get to their new spot.
We will hire a crane to lift the houses on our trailer and pull it up the hill to the new house and use the same crane to lift it off the trailer and put it on the new foundations.
---
---