We moved into our house about 2 years ago. I was hoping not to have to start with the maintenance this early. But the paint on deck of the porch it starting to peal up. The clear douglas fir is starting to crack etc. So I am starting to repaint the deck, every evening a little piece.
Here you see the deck before I get started, you can see the bare wood in places. I used an oil based primer and a porch paint the first time around. On the picture below the top can. This time I am using a solid stain for floors and decks. No primer needed. These are the cans on the bottom. The reason I have 2 cans, is that they did not have the color I wanted. So we mixed the 2 closest colors.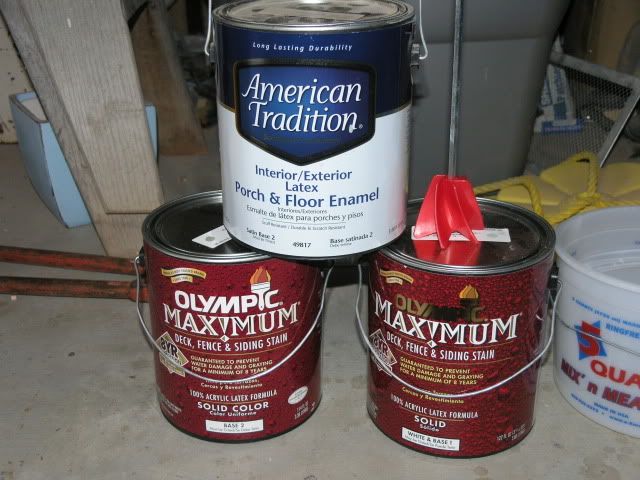 First step is the scraper, take every thing off that is loose. I am using it mostly in the opposite direction of the grain of the wood.
After this it looks like this.
Than I vacuum it thoroughly.
I use a small roller to lay on the paint, this is quicker than just the brush.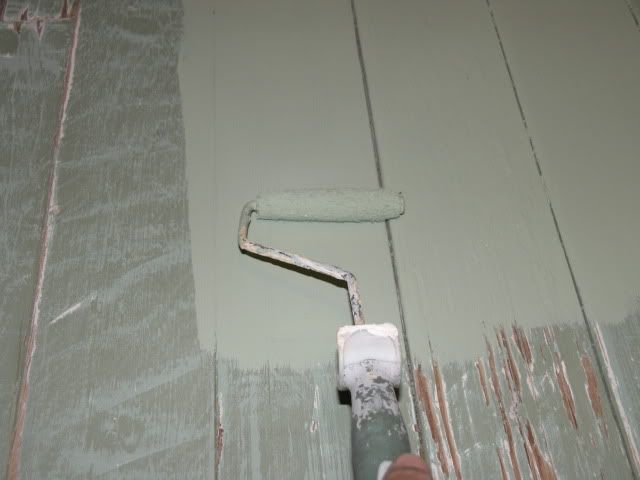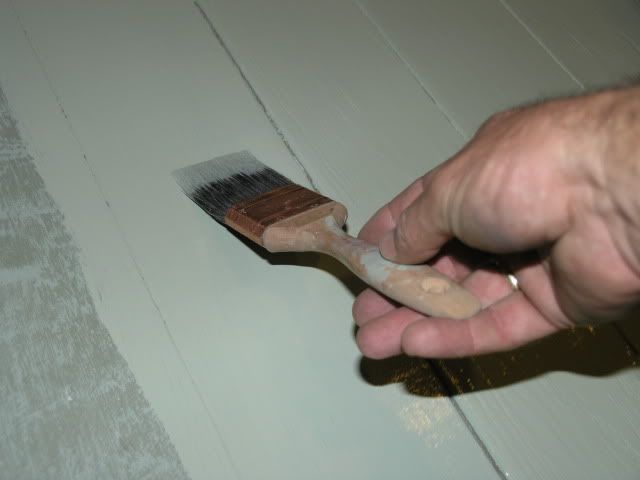 Than I finish off by pulling the brush over the wet paint and get the effect of having it brushed.
I am struggling a little with my timing. I only have evenings to paint and this is not the best time to paint. So I do the painting when I get home and the preparing and sanding for the next days painting.
I will keep you posted. Be good. Pabull.
---
---