So, we finally got some work done around the new house this week. We are watching the finances (business is not the greatest this year) and this slows us down a bit. A couple of weeks ago we did get our final, so now the push is to get the house livable.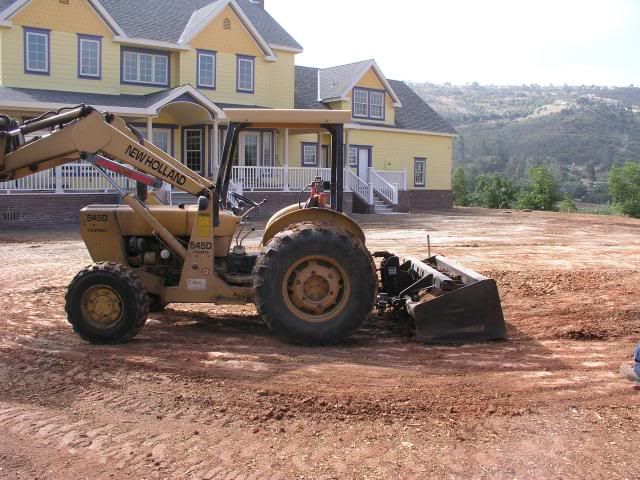 Outside we are grading 12" off the top of the yard and we will backfill this with good soil. Our yard is DG, you can not get a shovel in the ground.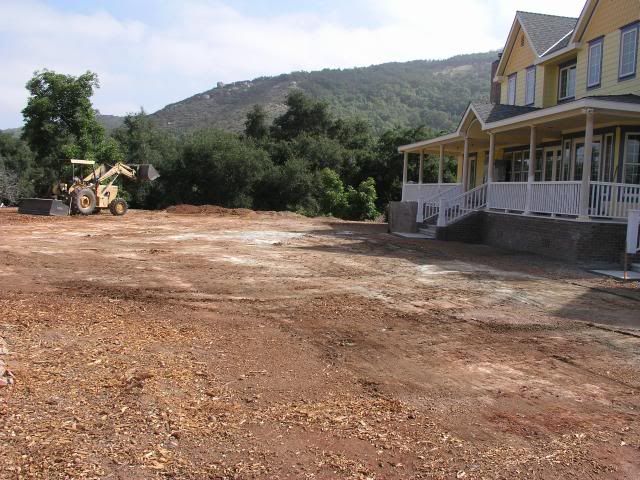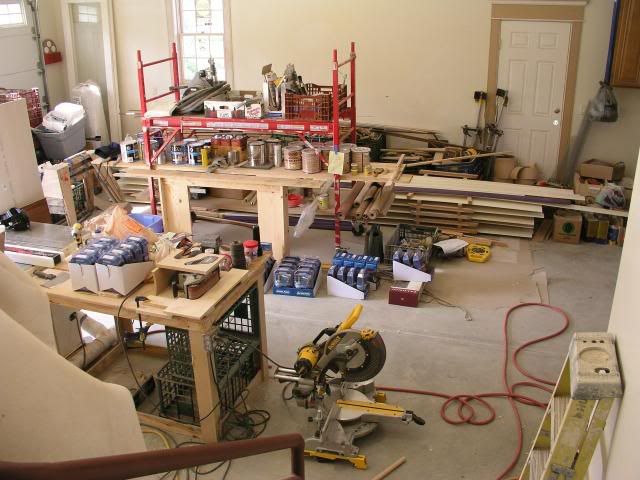 the garage is still a mess, everytime i do a little project, i need week to get it cleared out again. Part is i need more storage, but the house come first.
I had some help putting the base moulding, That I have been painting the past week.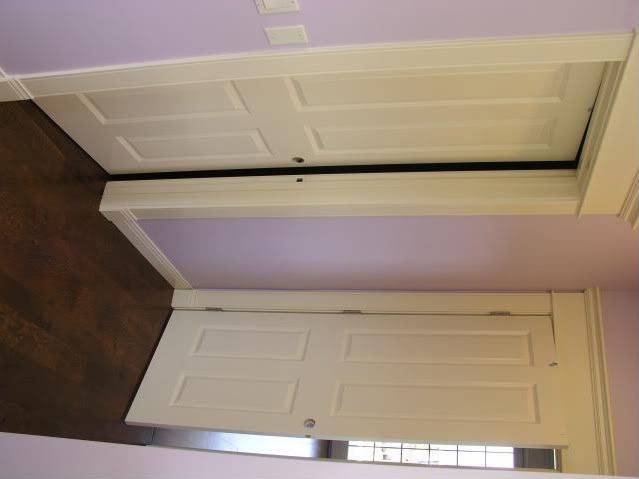 the same people hang the doors for us.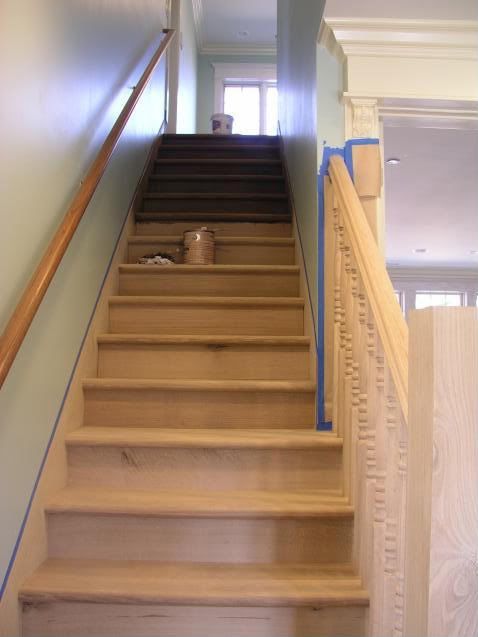 Today I worked on staining the second set of stairs. I did get the first coat of tung oil on too.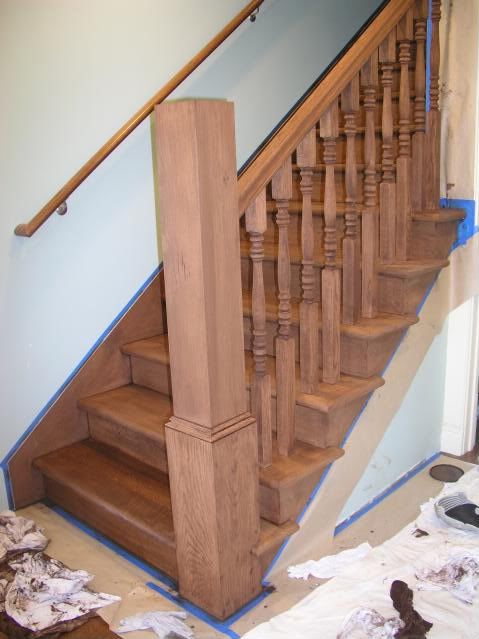 ---
---