Today I was busy making the glass doors for the medicine cabinets for all the bathrooms in the house. I thought I might as well share the fun with you guys. First thing I had to do after I cut the styles and rails, was make a jig to do the coping on the router table. My router table is build in with the table saw, very basic. Here some pictures of that jig.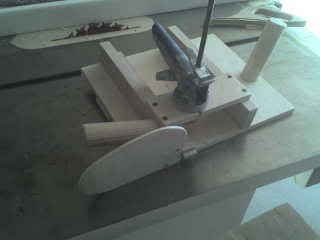 The pictures are not the best, I took them with my PDA, sorry.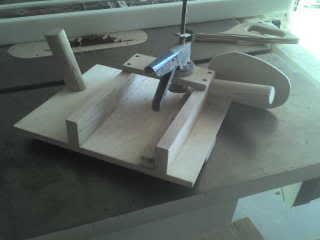 The jig rides against the edge of the table.
Now here the jig in action: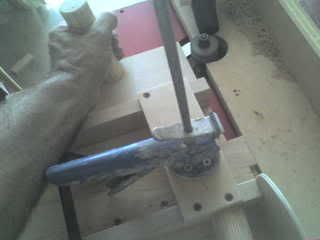 I used an old caulking gun to keep the rail in place.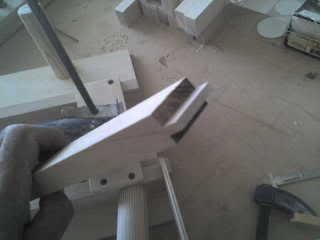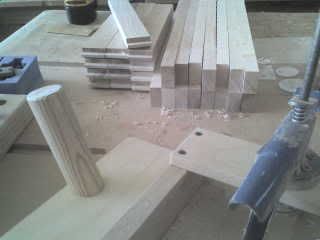 Next was the sticking of the styles and rails.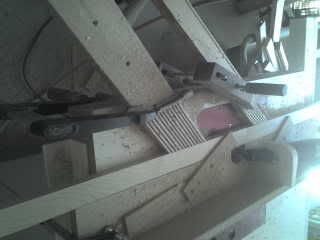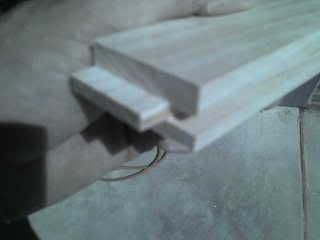 I was afraid that 1.5" styles and rails would not stay together, so I reinforced by using the Kregg to put some screws in each corner.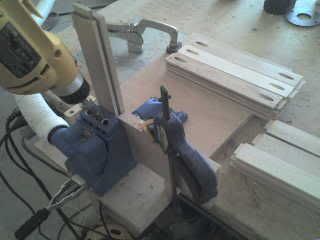 After the doors were put together, I had to remove the back lip to make these doors "glass doors".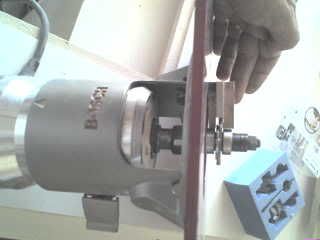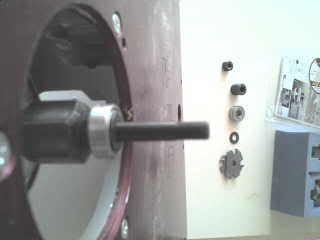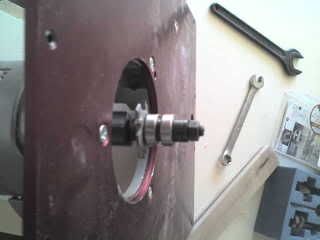 I changed the router bit and moved the barrings all to the top.
I took several passes to remove all the wood.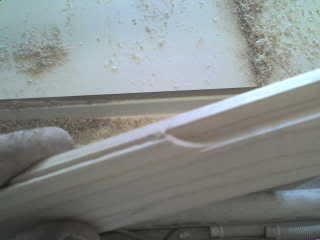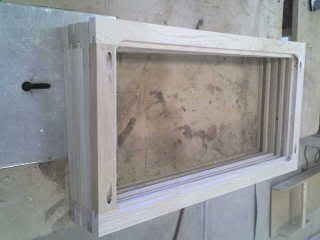 Next was the fillers.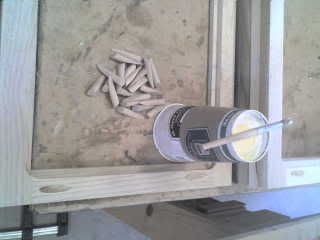 Planing them down.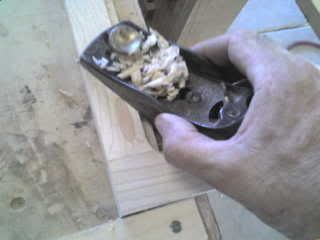 And squaring up the corners.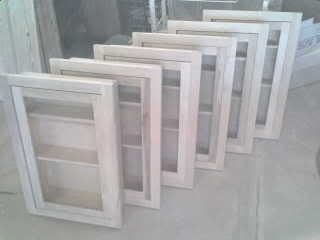 I will keep you posted when they are installed and finished.
---
---