11 posts in 4203 days
Location: Pittsburgh, PA
Website:
My brother and I own a Pittsburgh classic case - a 110 year old, large house subdivided into four apartments.
We each live in one apartment, use the third (sort of a studio) for entertaining and rent out the fourth.
The walls are three-course brick with (I am told) flemish pointing. In summer they bake in the sun and radiate heat until midnight. In winter they suck the heat out of the interior.
The attic is 50' x 30' and completely unfinished. We're planning to insulate but are still in the throes of giving up on converting it into living space.
We have a ridiculously large garage (60' deep, 15' wide at the front, widens out to 20' wide at the back) that we use for too many things (workshop, smoking lounge, 40' of 10' high by 2' deep shelving, oh, and occasionally for cars...).
-- "Always cut *towards* a major artery... that way you'll be careful."
Latest Blog Entries
None so far
Latest Projects
None so far
---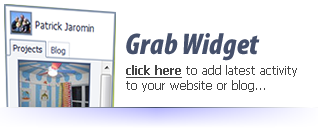 ---