20 posts in 5119 days
Location: Livingston Alabama
Website:
Hello reader,
I am a nineteen year old quickly passing fifty. After retiring from the United States Navy we purchased an old house that had been in my wife's family for several generations. It had been used as a rental and had not received any real attention all those years. The roof leaked in several places the seals were rotten, plumbing gone and wiring was knob and tube. We worked on it for 4 year before anyone could tell we were doing anything. Now local residents ride by to see what our latest projects are.
We are located in the deep south where the carpet baggers, plantation owners and freed slaves all fought over local political control so many of the old property records are now missing. Our best guess it the house was built about 1866. We love living in a little bit of history and now I can not imagine myself living any other way.
-- TL. Roswell "The only thing that works in an old house is the man who lives there."
Latest Blog Entries
None so far
---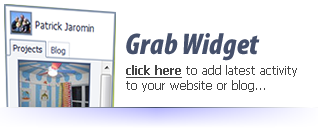 ---