8 posts in 4554 days
Location: McDermott, Ohio
Website:
54 year-old, married, 2 daughters, soon to be a grandfather for the first time...
Love music (guitar), cars (have a 51 MG TD replica), and most of all love woodworking and remodeling. I especially love Greene & Greene and Arts & Crafts.
Want to start my own remodeling business this year, specializing in custom woodwork.
Latest Blog Entries
None so far
---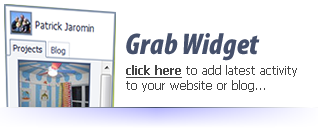 ---