20 posts in 4813 days
Location: Bartlett, Tn
Website:
My wife and I enjoy giving back to the community my serving others with the talents and abilities we have been given. My regular job is a managing software and computer hardware for a financial institution. That pays the bills. Outside of that I rebuilt antique furniture and build other furniture. We built our home 14 years ago and since, we have remodeled every room in it. Our home is filled mainly with antiques of the, shall we say, slightly worn with character style. We enjoy driving the back roads in search of hidden treasure for little cash. I am also part of a 12 man Christian based group and our mission is to repair home for those who are sick, elderly or disabled. As you can imagine we try to keep this from being spread about too widely or we'd have everyone in town asking for our "free" service. When I say 12 man I mean that is our base. We have been fortunate enough to have more volunteers than we can normally use, which is a good thing. If the receiver can pay anything that is always a blessing. If they can't, our team goes to work soliciting donations. We pay everything and do all the work. So far we have not found and area of home repair we cannot do, roof to dirt. It is good to know your purpose in life. With what time I have left on work on my own house. My wife is a never ending source of inspiration, or is that suggestions. Whichever the case may be we enjoy doing it and spending time together.
-- ... In the end it is more about the memories we make than the pieces we build.
Latest Blog Entries
None so far
---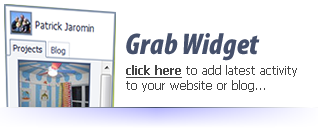 ---