14 posts in 4843 days
Location: Western Maryland
Website: www.historiccraftsmen.com
Hello, my name is Sonny Garcia and I have a
passion for woodwork and history.
I started out my career as an engineer for General Electric Company. There I worked on accounts through out Maryland and Virginia. I have always had an interest in history and as I traveled around the country side, I was intrigued by the deep history of our area- old grist mills, mansions and estates, huge bank barns from the old days and battlefields are among my favorites to visit. I toured old homes whenever the opportunity presented itself. My wife and I joke that we were born a century too late!
As the years went on, we eventually bought a 1927 four square home and began restoring it. I fell in love with the work, which had been a hobby up until then. I liked it so much, I took on a part time job Wednesday nights and Saturdays to do historic renovation as an apprentice. I found the work fulfilling and after 7 years at General Electric, I resigned and became a full time employee of a large historical restoration team in Washington, DC. There I honed my skills while repairing window sash, glazing, installing and finishing wood floors, architectural mill work, doors and all things wood in historic homes and buildings.
In 2007 I made an exciting decision to open my own restoration company called Historic Craftsmen! Since then I have been working through out Maryland building my own client list. I work on small projects such as stain glass, detailed flooring, or finish trim and on up to larger remodeling jobs.
In all my work, I strive to provide historically accurate solutions for customer homes and business'. With that goal in mind, I also aim to match their vision and budget.
Give me a call on your next project and we can discuss some of the options you have! 301-471-6836
-- See my work at www.historiccraftsmen.com
Latest Blog Entries
None so far
---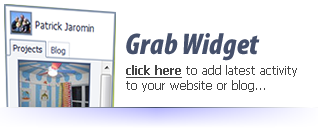 ---