4 posts in 4998 days
Location: Fayetteville, Ga.
Website: www.macteesinc.com
I'm a retired firefighter with 32 years on the job. I started my own business prior to retiring (www.macteesinc.com) which started as a hobby and grew into a full time business. Now I have to get another hobby.
Growing up in the 50's, I spent a lot of time with my grandfather who had a shop in his basement, and was accumulating woodworking tools. He was a carpenter, blacksmith, and brick mason. He built houses using a few hand tools like a saw, hatchet hammer, ball of string, level, and lots of nails. He love making furniture and I loved the smell of that dark old basement with dirt floors and fresh sawdust.
I spent almost 30 years painting houses part time and doing minor repairs while working with the fire department. Now I have an older house that's always in need of repair for something.
-- Steve, Fayetteville, Ga.
Latest Blog Entries
None so far
---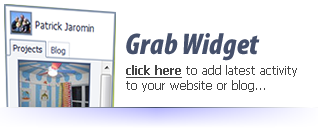 ---