Well one of the first things we needed to do was decide where we wanted the stairwell, now this house had a full walkout basement put on it years ago and the laundry area was in the basement,,,,they walked around the house to get in and than later on they cut a hole in the floor with a ladder….........now you wouldn't think a stairwell would take up so much room…......we designed the stairs to go about 2/3rds the way and have a landing and cut back the rest of the way down.
Old stairwell…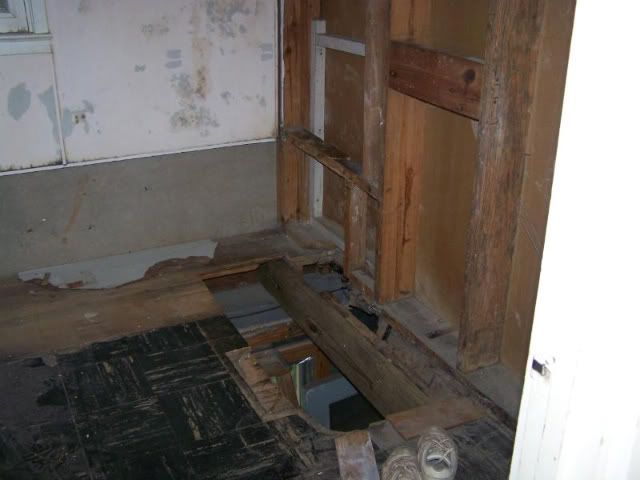 That's our friend Ron working on the stairwell…....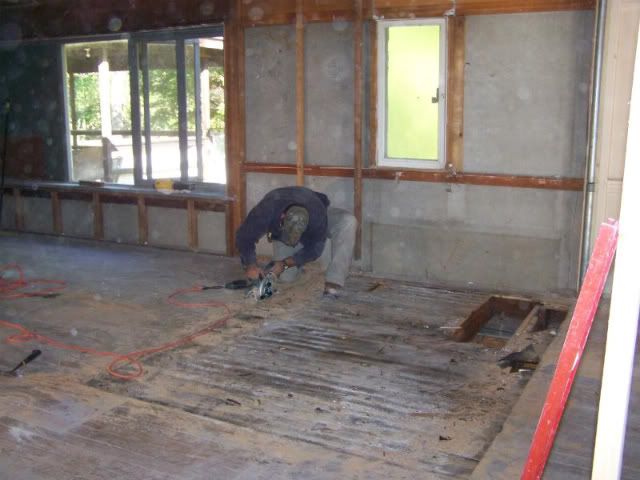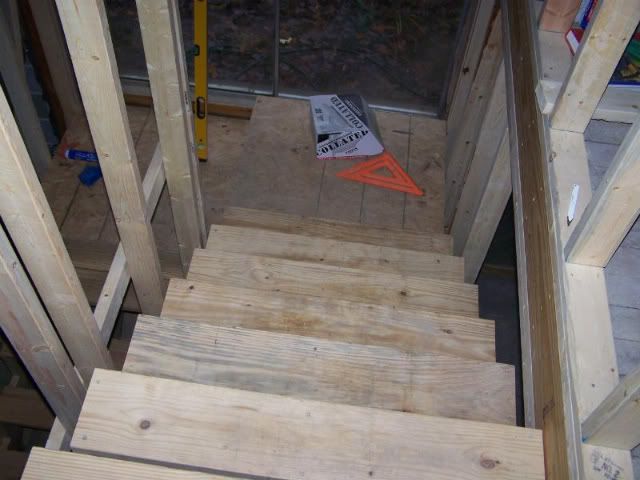 So after we got that done we snapped lines on the floor and moved them around until we came up with were we wanted the walls to go back and started putting them up….
-- Todd- Oak Ridge, TN
---
---