70 posts in 4093 days
Location: N.W. WA
Website:
I have been remodeling homes since 1996 and I average about 2500sq/ft per year. Recently I have built a couple of new homes from the ground up. The only parts of building that I do not do are heat pumps, excavation (because I do not have an excavator) and 20+ yard concrete pours, because I am only one man and concrete requires more than that.
My favorite projects are outdoor living, decks, patios, brickwork, cabinetry, finish trim, staircases and lighting.
I will take on nearly any project, but I draw the line at old toilets and demo on shag carpeted bathrooms LOL.
-- I found the board stretcher... finally!
Latest Blog Entries
None so far
---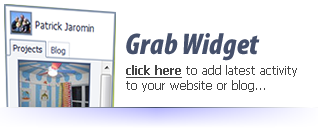 ---