8 posts in 5649 days
Location: Dallas, Tx
Website:
I sell cabinets and granite countertops for a living, so this site fits me pretty well. Most of my training is from working with and talking to installers, builders and vendors. Much of my days is spent in front of the computer, designing kitchens, so I have to log onto the site off and on to live vicariously trough the online community.
-- Thuan
Latest Blog Entries
None so far
Latest Projects
None so far
---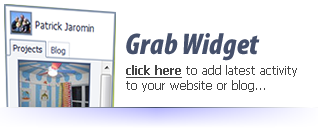 ---