I have been assessing the work needed to be undertaken and trying to prioritize that work – one of the first things that I notice here was that there is a lot of rising damp in a new extension that was built (old stables), it turns out that there is no damp proofing installed in the walls or the floor. The original floor is tiles set upon sand ( as was done 200 years ago), and the sand was upon the clay beneath the house, did I mention that this is a very old property.
This part of the house will become the utility room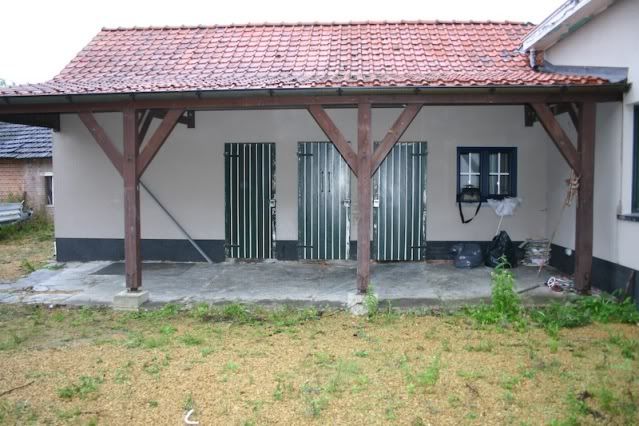 The 3 doors lead to: the existing utility room (9 m2), an old toilet (hole in the ground) and a store/boiler room. I am going to make the boiler room a lot smaller, remove the toilet and extend the utility room to about 18m2
Boiler Room
toilet
Utility room
So day 1 of the renovation I have been removing the walls between the 3 rooms
The last photograph shows where I stopped for today, my energy gave up, this is about 6 hours work, including removing some of the rubble.
Unfortunately, I am not accustomed to such heavy work, for quite some time, and of course I am getting older so my limits are a little low at the moment. I certainly hope to get this cleared by the end of tomorrow - providing the aching muscles have recovered sufficiently.
---
---