22-08-2010
I got another early start on Saturday morning, today was the day for laying pipes for Sewerage, rain water and gas -
It started quite well, it was a little cooler than the previous day, which I was thankful for – we we quite happily making nice deep trenches
The old sewer line exposed.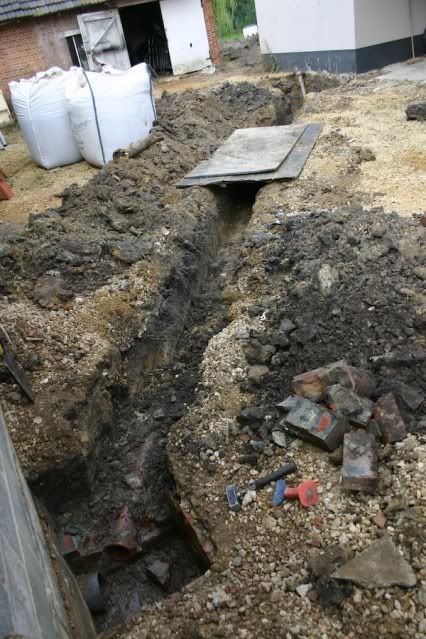 The first trench completed.
The sewer line is laid.
This prompted a stop for lunch, and refueling of the digger – an hour later we were back at it – the gas and rain water lines were opened up and we just started to lay the pipes, when it got very dark, and bright flashes illuminated the sky – one large drop of rain, then another two or three – please stop, another hour and we will be finished – then, I guess our pleas were too late – the heavens opened.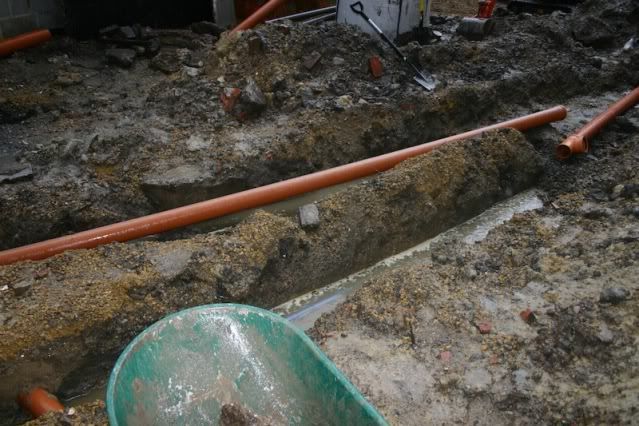 The trenches were filling fast…..

A small lake forming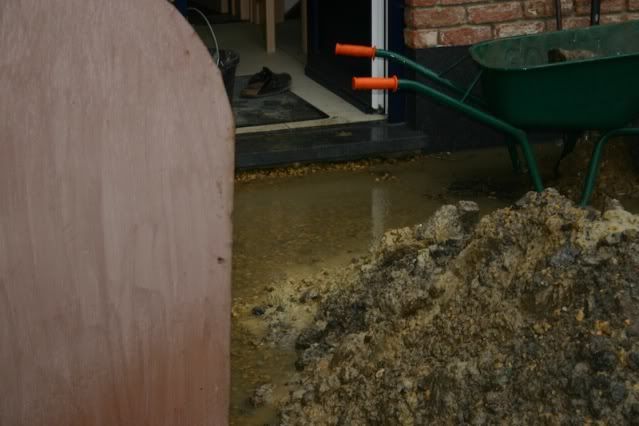 The house now has a molt!
After 10 minutes of the downpour the trenches, nearly 60cm (2') deep were literally full of water – the camera went away at this time, as it was just a mud bath.
We pumped out the trenches, and started to back fill, then it started to rain again – we continued our work, but the place just became a quagmire (swamp), where the holes were, after being backfilled, these were just like quicksand – saturated with water, the digger sank into one of the holes, but I managed to get out – once we got the digger out, I called it quits – The rest I would have to do by hand, if it ever dries out.
Then came the really fun part – cleaning the digger ready for its return to the rental company in the morning, The rain stopped (Murphy's Law), only a norma garden hose, no pressure washer 2 ½ later – it was reasonable, but by this time, the sun had long gone to bed.
---
---