Wow it has been so long since I posted on this site 209 Days – I do not know where the time has gone – Well to fill you in on the last 8 months or so, not much has happened. I had some ideas for improving the property, which required planning permission (or building permits), this took quite some time, but they have all been approved bar 1 (for me the most important), my new workshop – at the present time I cannot build one over 40 sq meters (430 sq feet, I need that much space for my dry lumber and driers.
The tears of disappointment are now dry – life goes on. The major task now that the winter has gone is the extension on top of the utility room for a new and second Bath/dressing room 8m x 3m (26' x 10').
This is view of the area to be modified before the work starts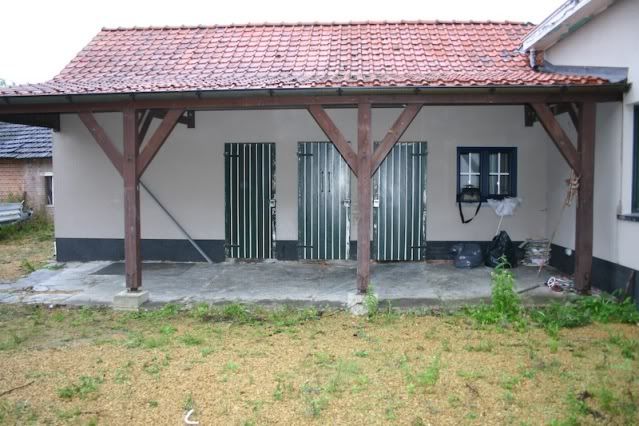 .
Here is an overview of what we are trying to achieve.

Here are some sketch-up pictures of the work needed to be undertaken.

Sunday 3rd April, work started on the demolition:


.


.

.
.

I have decided to get some contractors in to undertake the main part of the construction, the timber frame and the refit the rood correctly – I will seal the walls and clad the exterior in cedar boards, which will be untreated, to slowly turn grey.
The contractor was supposed to start work today, but was delayed by bad weather on another job last week, but he should be starting tomorrow 5th April.
---
---