For some unknown reason the previous owners of the house wanted to put a staircase from the kitchen to the master bedroom (midnight snacks maybe :) ), well we did not like the idea, so it is time to block the hole up.
As you can probably see the roof is made from pre-cast concrete slabs, which are becomming quite common in Europe these days.
This is the temporary workshop/kitchen
It is almost impossible and certainly not cost-effective to fill the hole with a concrete slab, so I have had to resort to more traditional materials for this part of the roof/floor, one problem is attaching the timber to to the concrete.
Luckily the concrete has a profile shown below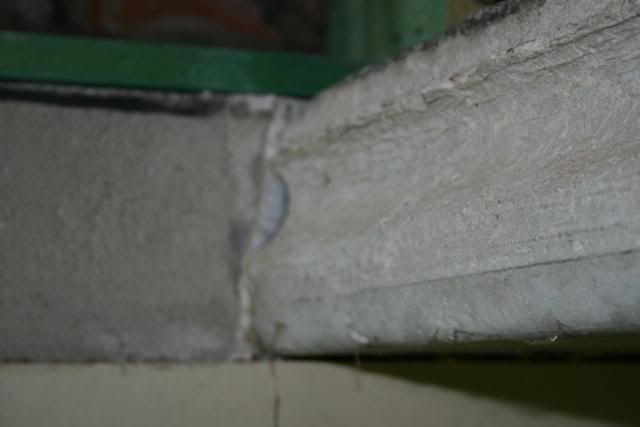 and here is the timber to fit that profile
the final result, without having to drill into the concrete at all – you could drive a tank over this.
I still have to sheet this with OSB and insulate the cavity (for noise), but the digger driver arrived and stopped this project for today.
——————————————————————————————
The digger driver came to complete what I started last summer, in leveling the patio and BBQ area
The pile of black/top soil is remaining in place for a few weeks, whilst the next part of the ground work is completed.

Here is the pile of unwanted rubbish and soil that has to be removed – it is an eyesore.
The local residents were also evicted today, I did give them plenty of warning.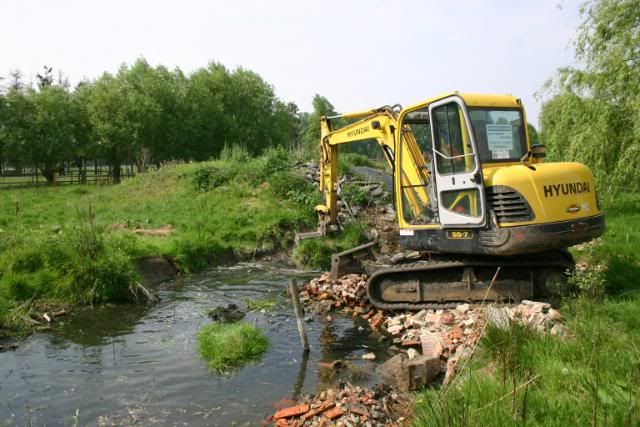 Moments before the start of the excavation of the mountain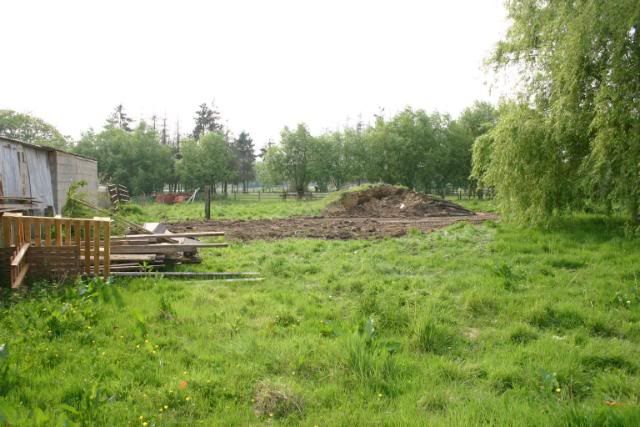 1 1/2 hours later, the pond is gone as is 3/4 of the mountain – we now have to wait for the soil to settle in the pond before leveling it again and filling with the top soil.
The remainder of the mountain will disappear over the coming months, when I can find another to hole fill !!!!
---
---