The next few blogs will cover the last of the demolition work (I hope) – for the last few days I have been carefully removing the chimney breast from above the living room.
A couple photographs of the chimney from both sides before I started.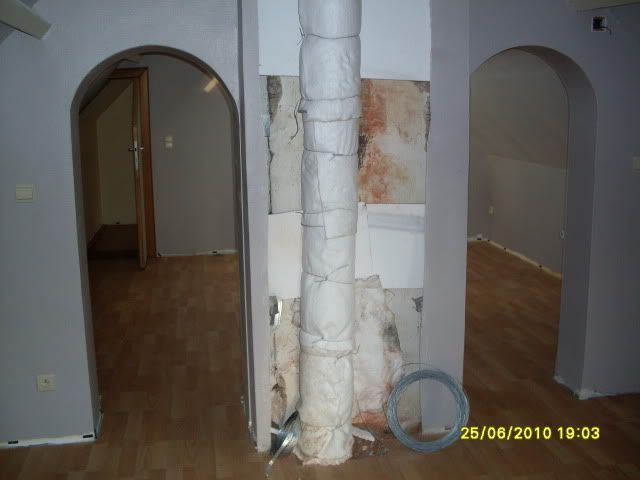 After 2 days of demolition, because the chimney breast also supports the roof – the opening is made and still supported by 4 steel supports and 4 wooden posts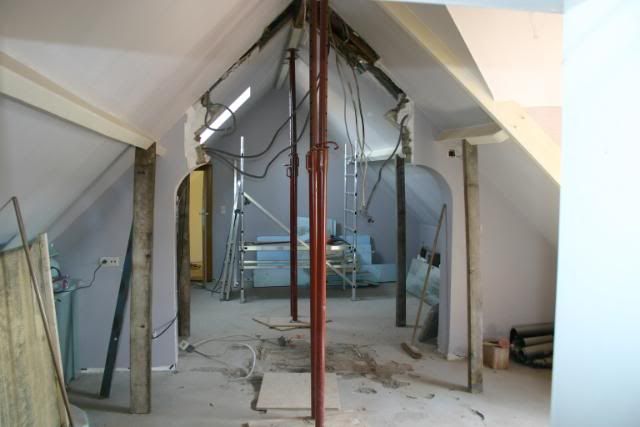 A photograph of the living room with smoke pipe removed, the fire and supporting wall will also be removed during this stage of the demolition.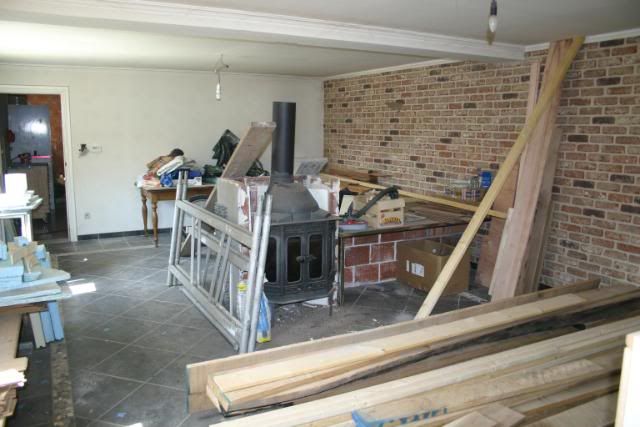 tomorrow I start and the supporting structure so I can remove the supports and start on the other walls. The picture below (sketchUp) shows what has to be achieved over the next week or so.
You will notice that the doorway from the stairs into this room is not the friendliest to negotiate (narrow, short and slanting top).

This position of the door is determined by the location of the stairs. This is why we are going to replace the stairs and hallway totally.
The pictures below show the stair case and entrance to the Bedroom 2 from the doorway just mentioned.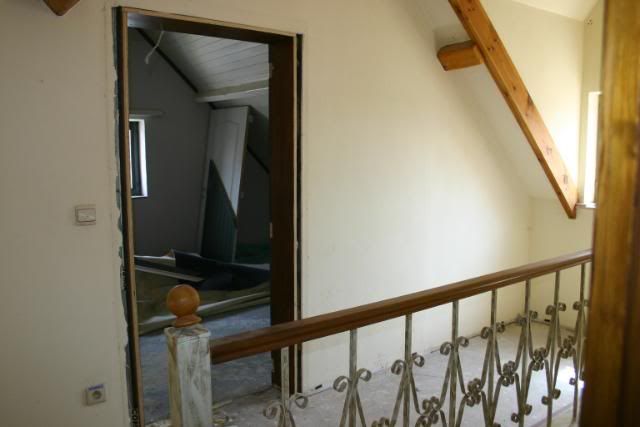 This shows the stairs and landing from the hallway.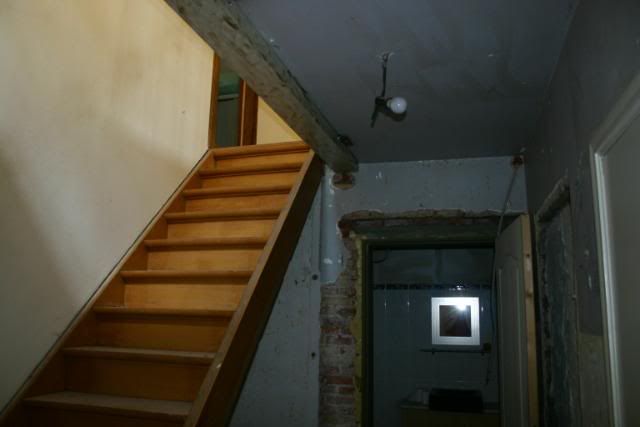 The ceiling/floor is going to be totally removed along with the downstairs WC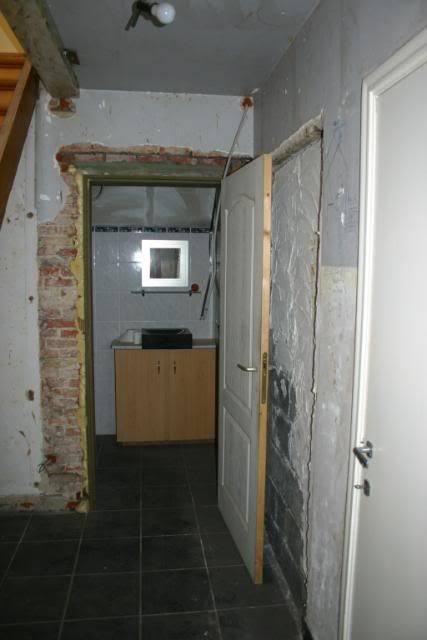 to make a double height entrance hall and stair case.
The doorway into the master bedroom is far too low (1m80, 6'), it is also on the wrong side of the wall to align with the other doors upstairs,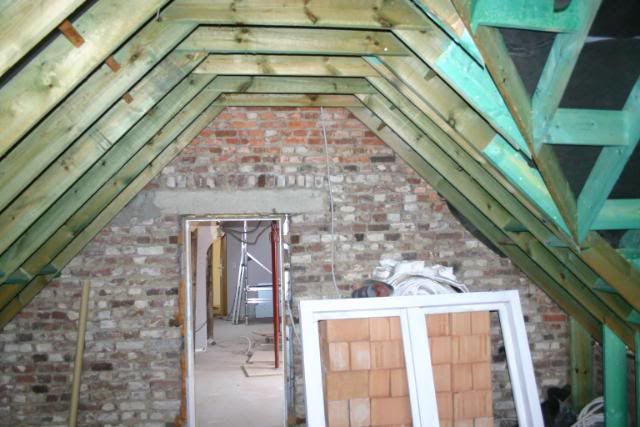 so this also needs to be moved – this may also cause some problems as this wall was the old gable end of the original house and supports the old roof. I am going to attempt to make this modification using timber frame construction 8×2's but got some calculations to do first.
The pile of rubble from the chimney

Just for my wife – Tony, Nana, Sacha and the rest of the family are doing well and survived the trip from Finland last year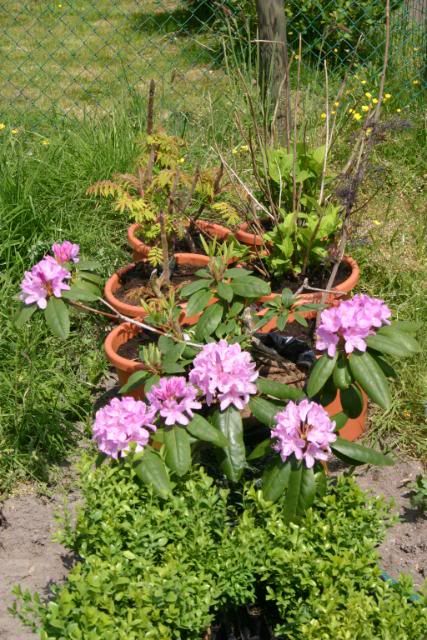 ---
---