The demolition is taking its time – with temperatures of 30 C. (86 F.) full sunshine it has been hard going.
.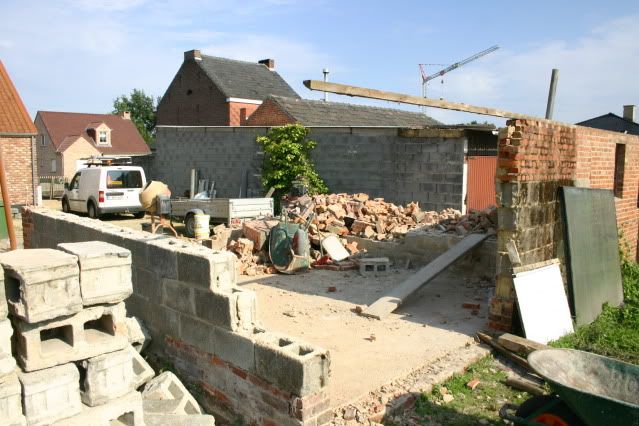 .

The large concrete blocks we are going to re-use as apart of a retaining wall in the garden. We need about 200 blocks in total for this. we will make most of the number we need from the old blocks (saving the environment a little :)
.

I am still not sure how we are going to remove all this rubble – I hope to get conformation this weekend from a guy who recycles the clean brick & concrete material, who will pick it up and dispose of it, just for the cost of his time.
Otherwise its, filling up the trailer, 1ton at a time and taking to the local recycling center- thats about 30 trips at the moment (including the concrete base) and a lot of hard, hard work and time.
Stay tunes for more riveting adventures :- !!!!
---
---