WEll today we started the last stage of the demolition process – We are removing the stairs, the ceiling/floor (to make a double height stairwell, the old WC and wall.


This is the stairs before we started.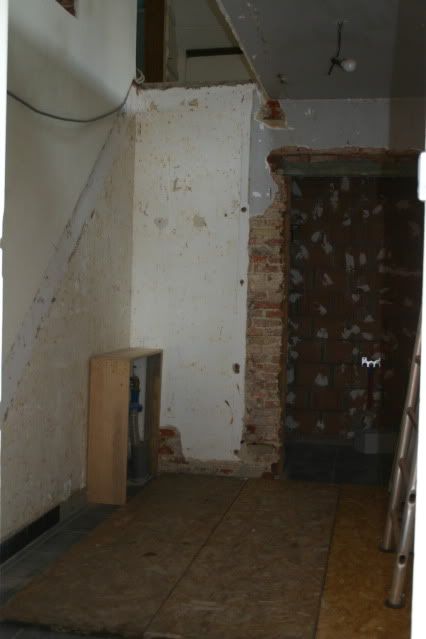 The stairs removed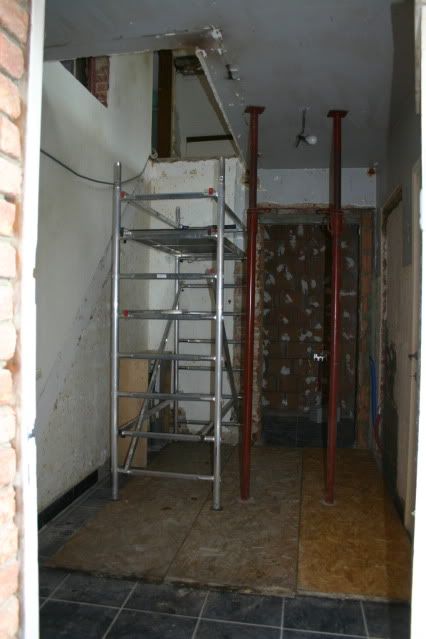 Acro props installed and scaffolding ready to start the work.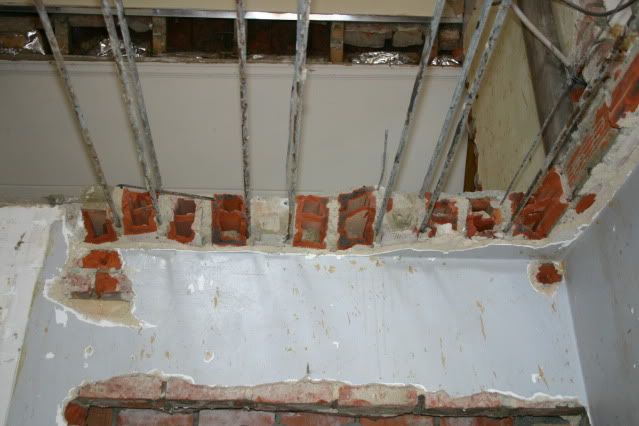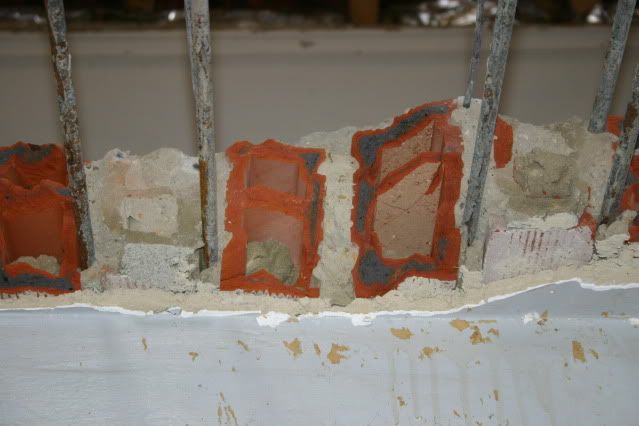 On a previous blog I mentioned the floor ceiling was made from bricks – here is a shot of the construction, as you can see the bricks are hollow clay construction supported with cement mortar – reinforced with 1/2" steel rods.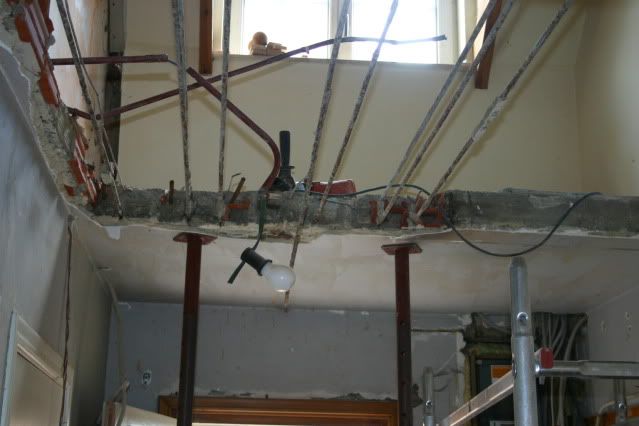 The first part of the floor is removed
Here is the whole of the stairwell floor removed – the photographs do not do justice to the difference and sense of space created.
Tomorrow the toilet wall and ceiling will be removed to complete the task.
---
---