Yesterday we got 99% of the remaining ceiling/roof down along with the toilet wall. It was hard going, as the part of the ceiling/roof above the toilet was reinforces concrete, only 4" thick, but I am not sure if there was more concrete or steel in the construction. We actually shattered one of the SDS chisels.
The photographs do not show the real space.

KD1001
I must give a plug for my 99€ Black & Decker 1000W SDS+ – ALL the demolition we have undertaken during this whole series has been done with this really cheap tool – I am not a big fan of B&D, but this has proved me wrong – well worth looking at if you need a SDS+ for non professional use.
Back to the story….....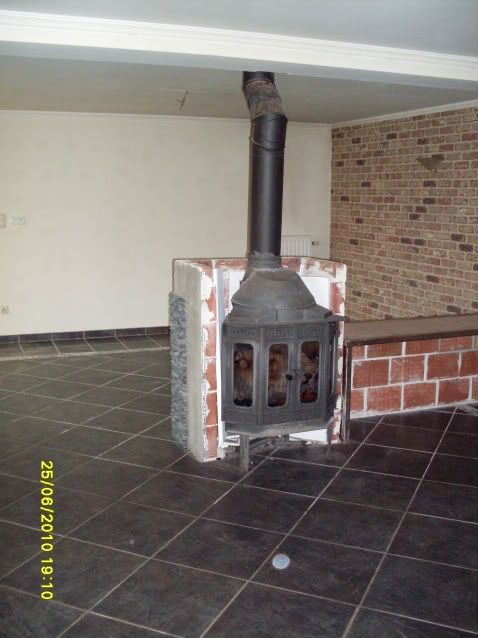 We had a fire place in the middle of the living room.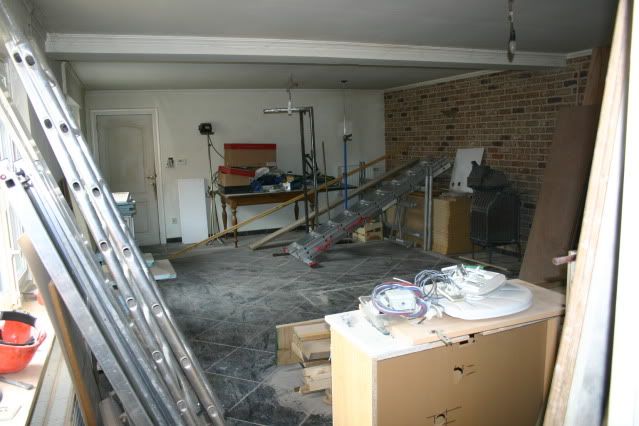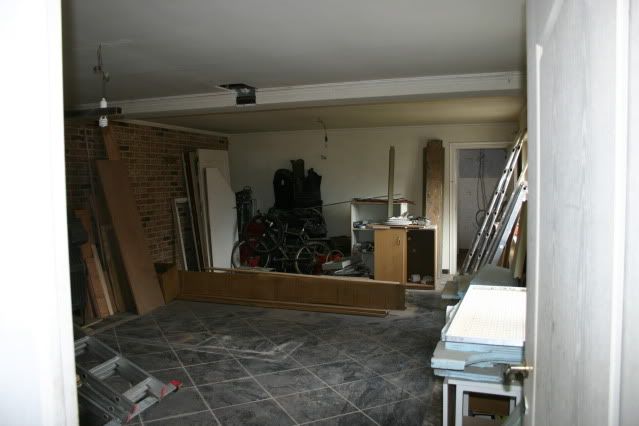 And now we don't, but we have a lot more junk in the room.
Just checking around today to check if we had finished all the demo – well not quite, there is some tidying up to do in the stairwell (some more steel to come out) and the remainder of two walls in the bathroom – this about 1/2 a days work, including tidying everything up, before we move onto the next part of the project.
Coming next: Building the rear porch or making a mock-up of the stairs – this depends upon the weather (one inside and one outside project).
---
---