The last 3 weeks my son, Nathan has been visiting and helping out. One of the most highest priority projects outstanding was to complete the cedar cladding on the bathroom extension, unfortunately this could not be done until the porch was built, the porch could not be built until the concrete bas was laid and the old garage was removed.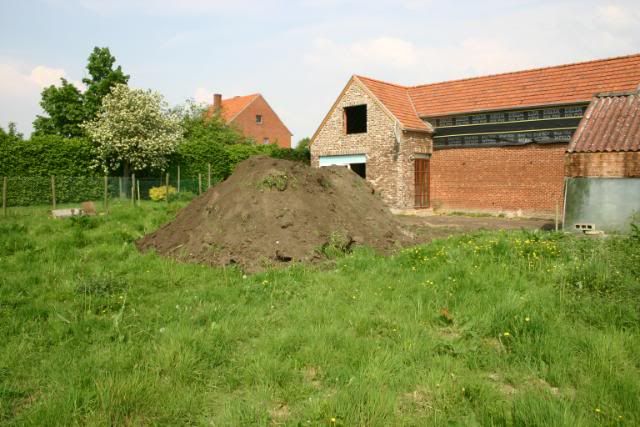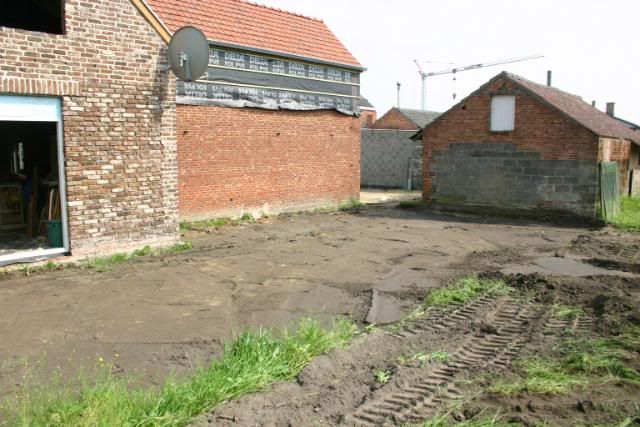 With the base and Garage demolition covered in previous blogs, we can move onto the porch.
Most of the timber is made from pine and the cladding is from Cedar. The main support posts are 150×150 mm (6×6"), the Rafters 100×50 mm (4×2") nearly all the wood was pretreated, to ensure a good water resistance, the white parts still have to be done.
The porch is 8.250 m long (27'), 2.5 m wide (8' 3"), and 2.7 m high (8' 10"), the primary purpose of this porch will be to house the outside kitchen (for BBQ and somer cooking), plus a fast retreat when we get those summer storms. The roof is tiles using reclaimed (on-site) clay tiles to be in harmony with the other roof sections of the buildings.
Note using real mortice & tenon joinery for added strength.
The roof is going on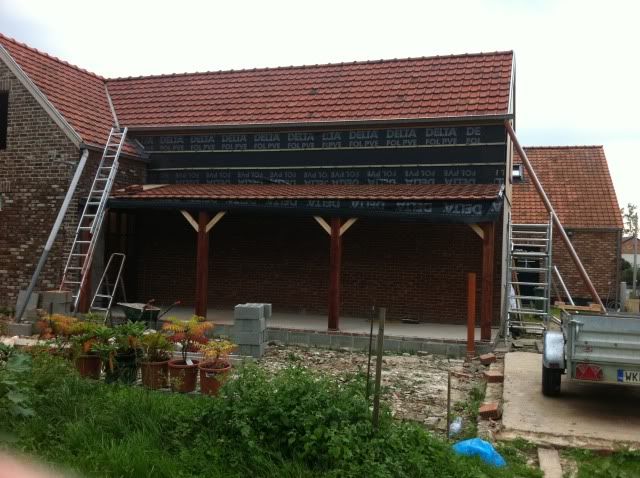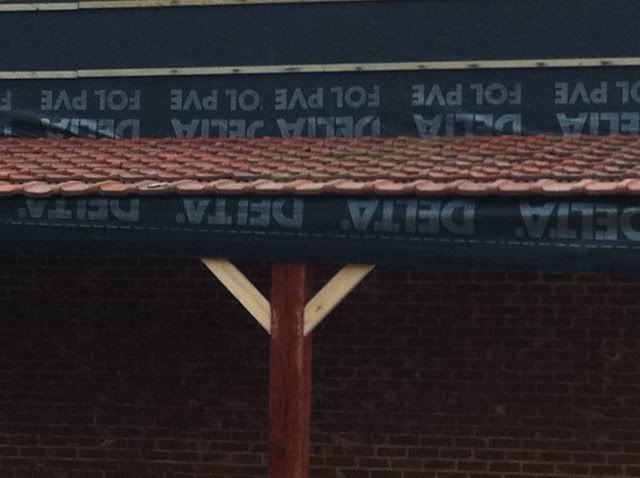 The end of the roof still has to be built, but this was not as high a priority as the cladding.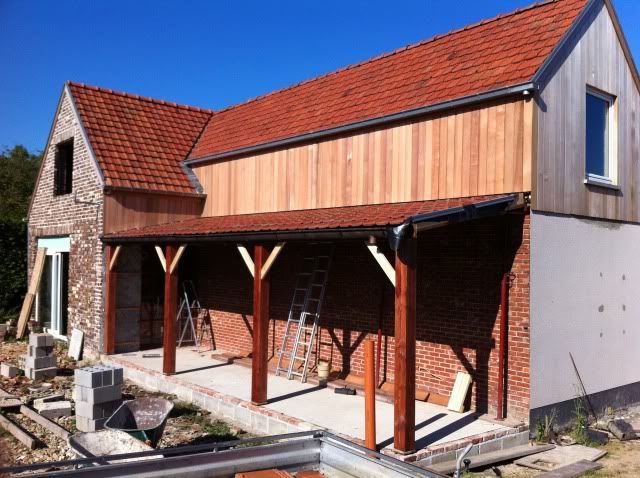 Note how much the Cedar has changed on the gable end since May – this is going to desired final color.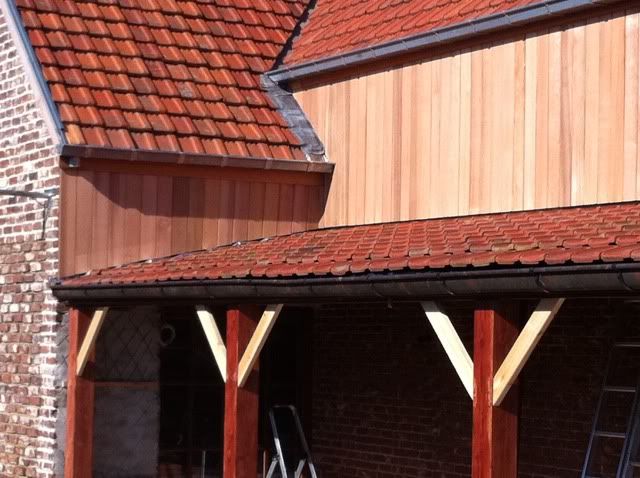 We were considering to point the existing bricks, we then thought about applying a render to cover this area, but I then just place some off-cuts of Cedar here, which works quite well. There are too many different materials and different styles of bricks used on the property. I am not trying to hide the fact the evolution and rebuilding has taken place over the lifetime of the property, but rather trying to keep some harmony and tranquility in the appearance.
The old copper guttering has been reused
Unfortunately it is 180mm (7") to short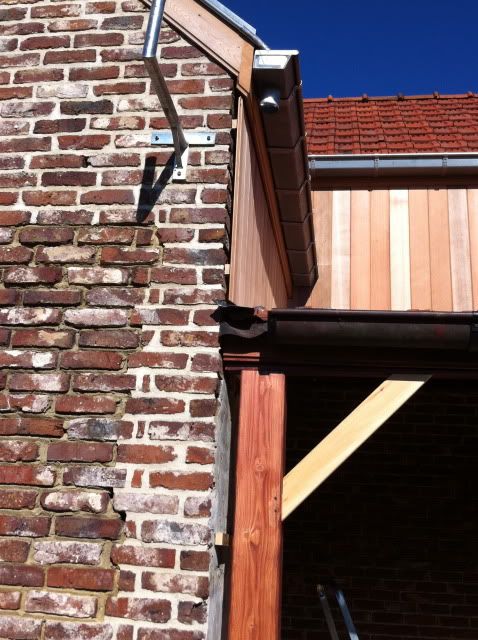 I am going to have to make a short piece of guttering from sheet copper I have here and fit it to complete the drainage system.
I still have a bit of trim work to do to finish off the project, but the main thing is IT IS DRY ready for the winter – When we fit the large window in the bedroom (adjacent to the porch in the gable end), then the house will be 100% wind and watertight – I am delaying this at the moment as it is still used for ejecting garbage and debris for the upper floor.
---
---