So work on the porch has continued, nearly daily, but no real time to post the progress, so here is a quick summary of the work undertaken.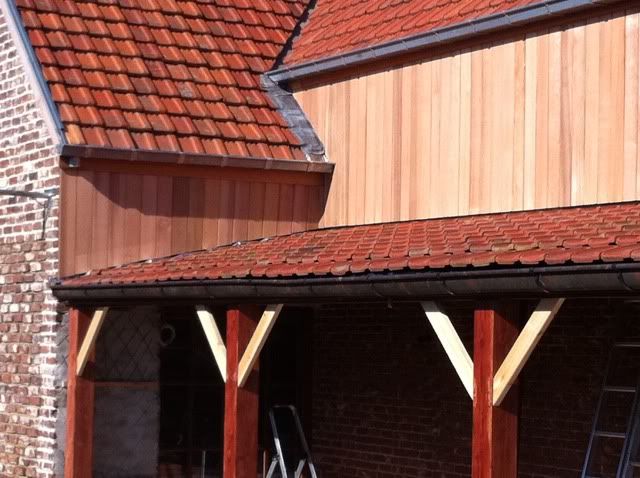 this is where I left off last time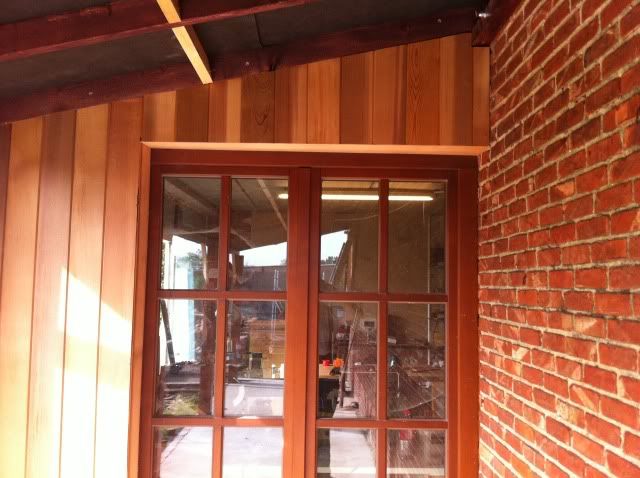 I decided to clad the bricks under the roof and around the door in cedar also, it was going to be rendered, but it looks much better with the cedar.
I decided to update the gable end of old porch on the front-side of the house, just as well I did, there was a lot of water damage in the existing cladding and getting worse.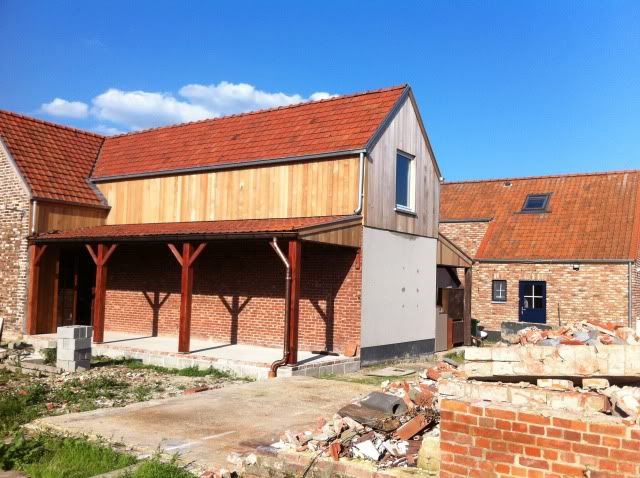 At long last the porch is finished, All the guttering and down pipes are fitted and working correctly. Thats this job done for this year, next year, the lighting, tiling, water and electric (for the summer kitchen & BBQ)
This means I can now move inside and start the construction work and first fit of water, heating and electricity.
---
---