Now that the weather has turned a little wetter and cooler, it is time to start the real work inside the house. One of the first tasks is to install a temporary stairs in the new style.
I will be building the new stairs probably in the new year after the most of the upstairs is finished and certainly not before the plastering is done.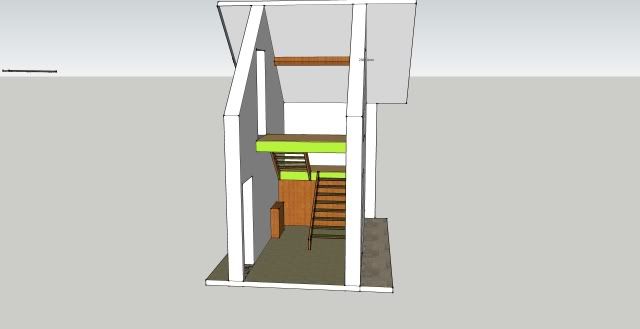 Here is view from Sketch-up for the proposal, it was just a quick feasibility drawing, I will now do the full design in SU and Visio, when its finished I publish it.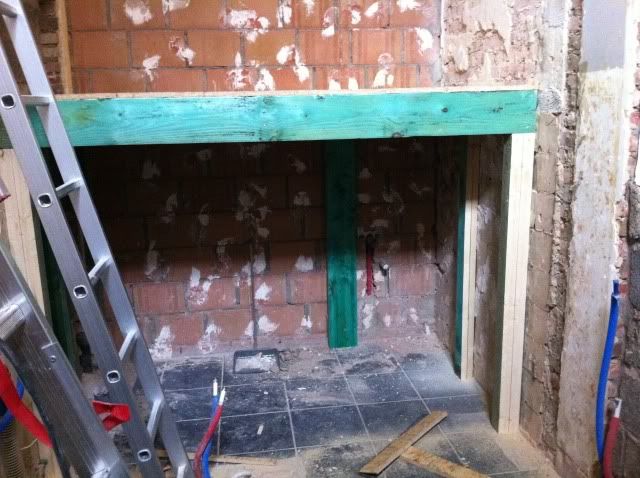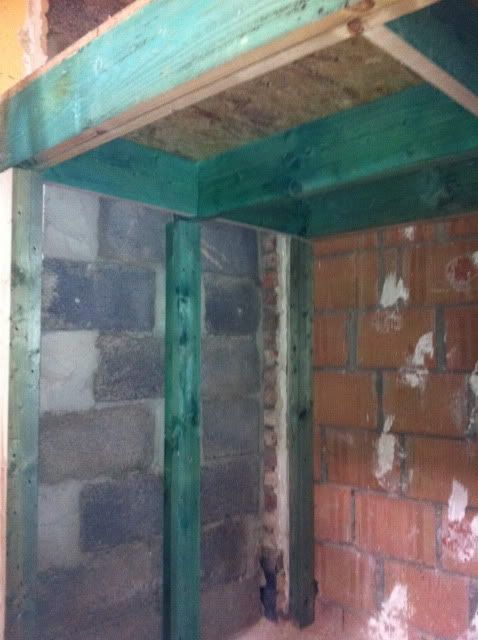 First built is the platform, this is millimeter perfect as this is the zero reference for the steps and upper platform. The platform will be closed off with doors, which will act as a storage area, also housing water and sewerage pipes.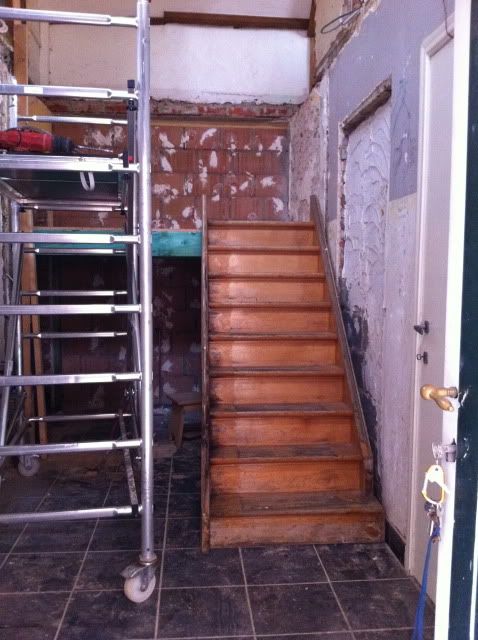 Part of the old stairs are cut-down, to act as a temporary access to the upper floor. Tomorrow, the upper platform and start work on the upper temporary steps.
---
---