1 post in 1628 days
Location: SE USA
Website:
I'm an avid DIY'er, not because I'm good at it but because I'm too cheap to pay somebody else to do what I can do.
I'll tackle any problem or issue, at least once.
The wife and I have remodeled 2 kitchens, 4 baths, a Florida room and a pop-up camper.
-- If the women don't find you handsome, they should at least find you handy. --Red Green
Latest Blog Entries
None so far
---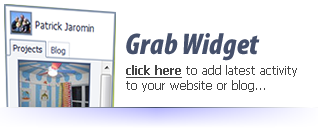 ---