6 posts in 1643 days
Location: Perth, Australia
Website: www.supercheapselfstorage.com.au/facilities/perth/
Udy Regan has settled back into his hometown of Freemantle, where he graduated from Perth Grammar School, to open and run the Perth Branch of Supercheap Storage. After travelling the world and especially loving South East Asia, Udy is keen to come back to his roots and place some roots down and make a name for himself by creating a thriving and sustainable business of his own.
And so far being his own boss hasn't disappointed. Udy especially loves that every job and every customer that walks through the Perth outlet's doors are entirely different from one another. He gets to meet a broad cross section of people every time someone reaches out for the Supercheap Storage experience in storage solutions and being able to be the provider of those solutions to their problems has really been so fulfilling!
Working with a small team of specialists that happens to also include his wife, all of them are so passionate about storage solutions, and Udy truly enjoys what he does together with his band of professionals on a daily basis with them at work. He endeavours to make sure the workplace is also a fun place!
-- Udy Regan, manager @ http://supercheapselfstorage.com.au/facilities/perth/storage-north-perth/
Latest Blog Entries
None so far
Latest Projects
None so far
---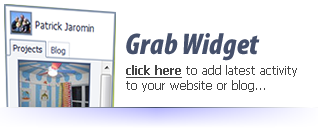 ---