70 posts in 4896 days
Location: Northeast Illinois
Website: [email protected]
I have remodeled many different homes and businesses over my years, including 2 of my own homes. I have held a General Contractors license for over 25 years. I have been involved with retro-fits and new builds. I like projects of all sizes. I just think that there is something to learn from each one I do. If I can pass on what I have learned over the years, I feel like I have aided in keeping that knowledge alive.
My life has changed since I retired, but I am never at a lose when it comes to helping someone with a project.
-- Methods are many,Principles are few.Methods change often,Principles never do.
Latest Blog Entries
None so far
Latest Projects
None so far
---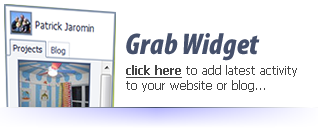 ---