32 posts in 3466 days
Location: Patchogue, Long Island
Website:
I'm a third generation contractor and have been working with wood since I was born. I've owned Ferdinand and Son construction since 2001 and we do everything with rebuilding homes. Foundation to the roof. I've remodeled quite a few kitchens and bathrooms. We've done full additions and restructuring of all kinds of homes. So if you have any questions I'd be happy to offer any assistance I can, just pm me.
I also have worked for the Long Island Railroad for 10 years. Working there I got involved in the buildings and bridges department and became a NYS certified structural welder. I haven't done it in a while as I don't work as a welder there anymore but I still love working in metal.
I have an 800 sq ft shop. It's a concrete block structure with 11 ft ceilings. It's a work in progress lol. I try to get out there in the winter but living in ny..... Well...... It's friggin cold. So I try to get the most of the other three seasons. I actually love this site and am always looking to learn. I love being around people who's skills are far superior to my own and this site is full of those people. Thanks
-- Ferdinand and Son Construction. Do it right the first time. Like us on Facebook
Latest Blog Entries
None so far
---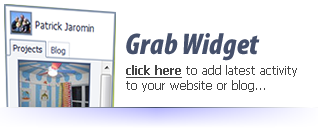 ---