2 posts in 4730 days
Location: Newberg, Oregon
Website:
I have been around wood all my life, from logging to building houses and worked in a newspaper mill for 35 years. (In Maint. Department) I built our home in 1975, shop and barn and now I am retired with three grand kids that want a playhouse and the wife wants her kitchen updated. My shop has five 12 ft bays and is 30 ft deep, the first three have been enclosed for some time now for working on our 54' Chevy. I am in the process of finishing the last two bays for a woodshop. Looking for idea's on setting up my woodshop and what equipment to slobber on, I found the LJ's website and then heard about this (HR) site and here I am. As you can see I am not into making furniture and such yet, but maybe in time. I Hope to be an asset to the group and gain even more knowledge as time goes by.
-- If you don't make mistakes, your not trying!
Latest Blog Entries
None so far
Latest Projects
None so far
---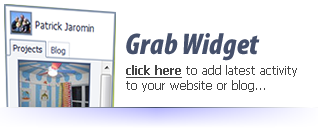 ---