2 posts in 3935 days
Location: Charlottetown, Prince Edward Island, Canada
Website: http://www.kerrywoodworking.com
I'm a part-time cabinetmaker, with a bit of an entrepreneurial spirit. I created the Kerry-All Pouch out of a need for something to bring home a sheet of oak plywood in a snowstorm a few years ago.
I couldn't find anything locally, or online anywhere, so I thought 'why not create one?'... So, I did, then a few people asked for one, then a building supply store asked for a trim pouch, and drywall covers...so here we are.
I've even produced a few for people delivering mattresses!
A few friends keep borrowing one for home reno work, just gotta give them that extra push to buy one!
-- Lloyd Kerry; creator of the Kerry-All Pouch
Latest Blog Entries
None so far
---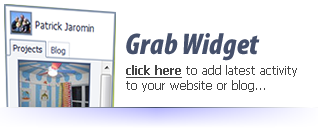 ---