So I have been working on this project for a couple weeks already but I figured I'd catch you all up to speed.
Here are the facts:
1. I live in a condo in Gilbert, Arizona.
2. The condo is about 30 yrs old.
3. There is an enclosed porch on each unit and most of them need some work…
At first I decided that I would just replace the parts that I thought were the worst off. I had hoped that I would be able to make it work with as little effort and $$ as possible. Plans changed. I decided to scrap the whole thing and start from a bare concrete surface. You'll see in the videos that I posted here how things have evolved. So enjoy!!!
Ps. I used a book about sheds that I found at Home Depot to figure out how to put the thing together. Then I designed a custom structure for my porch using Google's SketchUp.
Here is the book that I found:
I bought it at Home Depot, but -here is a link for it-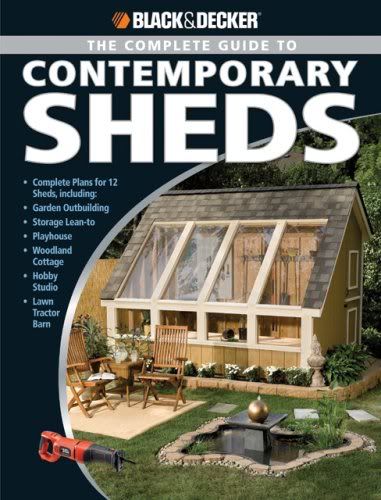 And here are the videos of my progress:
-- Spencer, Gilbert Az, www.azwoodshop.com
---
---