14 posts in 5658 days
Location: Alberta Canada
Website:
I'm a part time everything it seems and nearing retirement my wife thinks I am also a renovator. I have a fairly decent compliment of tools and a bit of hands on experience to guide me around most of the home reno chores . I usually get the pros in when the job needs it and concentrate on the fiddly and grunt work at my end.
I'm building a home shop this summer and then taking on a basement reno next winter so I have plenty to do for now.
-- I'm still learning
Latest Blog Entries
None so far
Latest Projects
None so far
---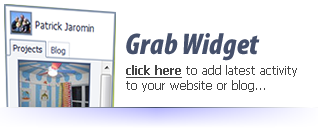 ---