Took me a couple of tries to get a mirror shape I liked:
A few things I learned about cutting the oval (which took me 3 tries, although one of those was unrelated to the cutting):
Cut from the front, not the back. I was concerned about the mirror coating peeling off when I broke the glass, but it turns out it came off just fine. Alas, it was too thick for my cutter to cut through.
Don't try to clamp it into the frame.
Then i built up a frame for the mirror and routed an inset in the back: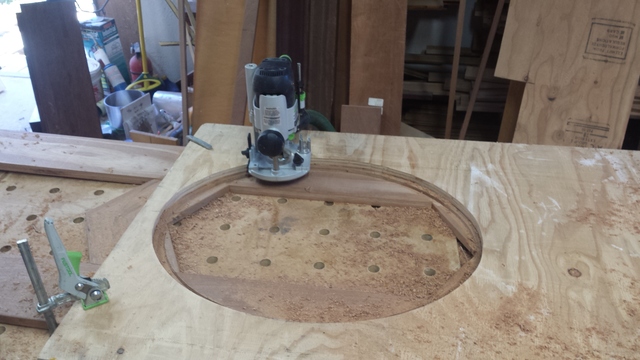 Carved the trim
And fitted the miror: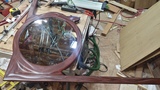 It looks pretty good. I've got a bit more trim to do, and next time I'd use a different mechanism for holding the mirror in-place as I still have to clean up some of the silicone beading on the frame, but…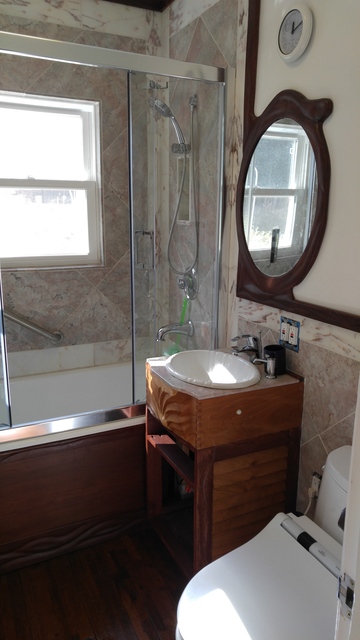 -- Dan Lyke, Petaluma California, http://www.flutterby.net/
---
---