The wife and I moved into an old family cottage on Mousam Lake in Maine a few years ago. It was last remodeled in 1973 when I was 18 years old. We did it all ourselves so I'm familiar with it. The place was nicely done in 70's styled dark wall paneling and carpets. You know what I mean. We've been retired awhile now and it's time to change things. We need to lighten things up and enlarge without changing the dimensions. We decided to combine two adjoining bedrooms into one and absorb a third into the living area.
Previously I posted work done to completely remake the bathroom and bedroom. Here is one shot of the bathroom. All fixtures and furniture I made in the shop.
Before bathroom


And after


.
Bedroom before: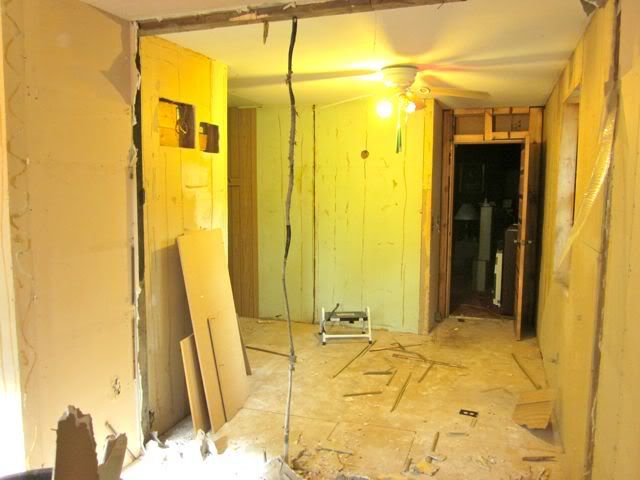 .
And after


I make all my own moldings. This is an architrave finishing style.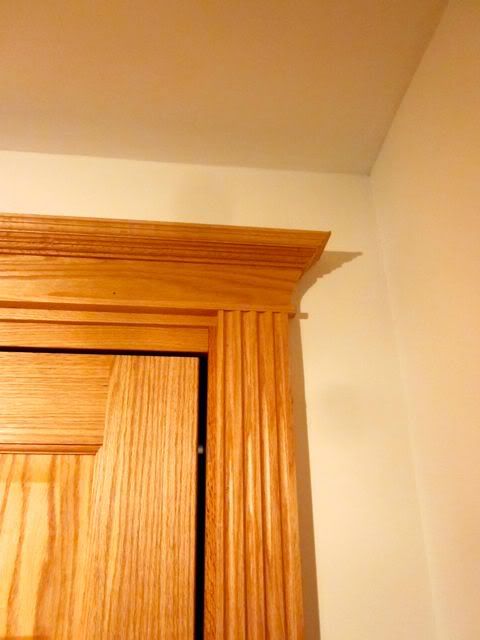 .
This week we began working on the living room. It consists of the existing living room, a 'front' room, and a bedroom. We are taking out all walls that divide these rooms up and making one large living area that is approximately 30ft x 25ft.
A picture of the load bearing wall that is partially torn down. Notice the cement blocks. Not fun at all.

With new header up. Notice two lolly columns that support the area where the old wall was. The header may not seem that robust but the roof is a hip roof and somewhat self sustaining and the header is 6" thick.

Next, on to the sheetrock. I've got a million other odds and ends first though.. rerouting wiring, another layer of underlayment, etc.
-- Tryin'
---
---